Back to Air Conditioning
How HVAC Maintenance Will Benefit Your Business
Posted: September 23, 2020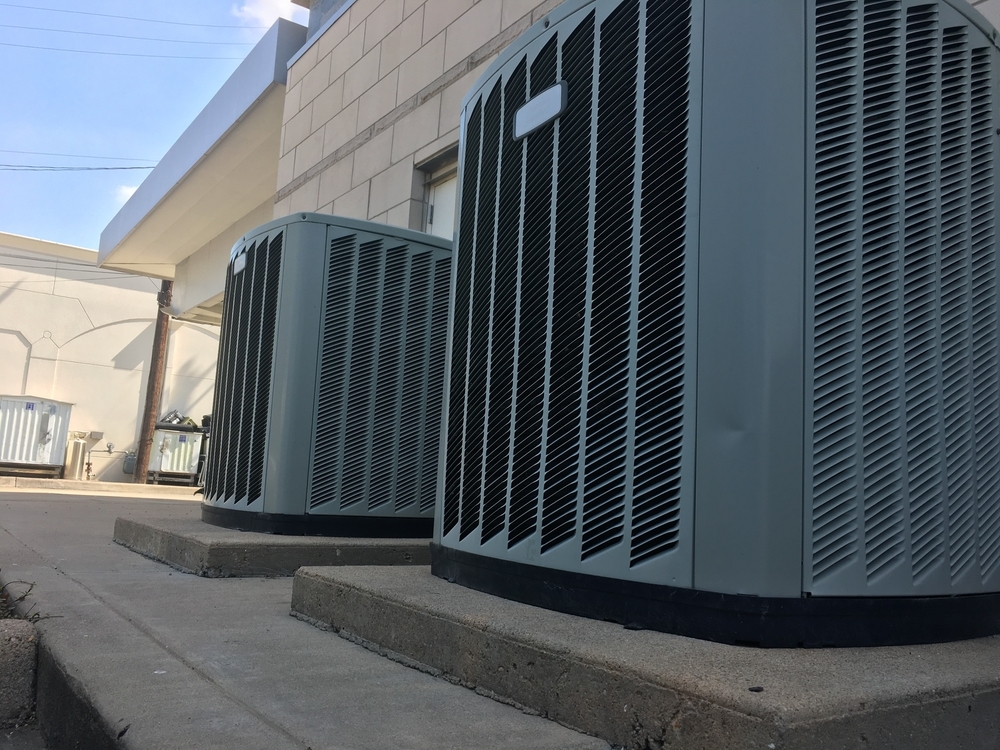 If you're a business owner in Brevard County, Florida, it is vital to keep a comfortable, healthy environment for your customers and employees. Whether you own a store front or operate a shop with minimal customer interaction. Without regular HVAC maintenance, customers will be less likely to shop and return to your business. In addition to a negative impact on customers, there will be a negative impact on employees as well. Uncomfortable temperatures and poor air quality can negatively affect productivity, attendance and overall morale.
Benefits of Regular Commercial HVAC Maintenance
Maintaining the cooling and heating system of your business is necessary, especially living here in Melbourne, Florida and the surrounding areas. Temperatures are high for the majority of the year; a poorly maintained air conditioning system can lead to a host of issues you can easily avoid with proper maintenance from Brevard Cooling and Heating. We are a trusted, reliable company that has been serving the residents of Brevard County, Florida for many years.
1. Energy and Equipment Efficiency - Regular preventive maintenance of your commercial HVAC system is highly recommended for a few reasons. Firstly, regular maintenance will ensure the unit is working as it should, if regular maintenance is not performed, your commercial unit will have to work harder which can cause energy costs to either spike or continually rise. As a business owner, its smart to look for ways to lower your costs in general. You can lower and keep your energy costs as low as possible by ensuring your air conditioning and heating unit is working as efficiently as possible. Our technicians will inspect the system in its entirety, to help prevent future issues.
2. Prevention of Costly Repairs - Regular maintenance checks of your HVAC system can assist in detecting any minor issues or errors before they turn into major, costly repairs if left unchecked. Our team of qualified technicians will perform inspections to ensure the system is working correctly. Should a minor issue arise, you have the opportunity to fix it before it turns into a costly repair or replacement.
3. Maintains Employee Productivity - A properly functioning air conditioning or HVAC system can ultimately influence the behavior, mood and morale of your employees. A comfortable work environment will allow for higher productivity and a better work performance.
4. Keeps Customers Happy - When a restaurant, store, or other type of business doesn't have sufficient cooling or heating, customers feel uncomfortable. When customers feel uncomfortable, they may cut the duration of time spent in your business, spend less money, or totally stop visiting your business. If the problem persists for too long, this can affect your company's reputation in addition to the profits.
5. Improved Indoor Air Quality for ALL - Improved Indoor Air Quality for All – If the HVAC system is operating poorly due to dirty filters, filled with an accumulation of pollutants and allergens, anyone entering the store, especially employees may suffer from allergies or just general malice. Brevard Cooling and Heating offers a variety of products to improve the air quality in your business. Our products to improve air quality include; high-output UVC lights, polarized media electronic air cleaners, drain pain treatments and more.
If you have any questions regarding the maintenance of your commercial HVAC unit, don't hesitate to contact the team of Brevard Cooling and Heating. Give us a call at 321-757-9008 or fill out our contact form.
Have a specific Heating, Ventilating, & Air Conditioning related question?
Ask a Professional. We're here to help! Call anytime day or night (321) 757-9008