Back to Air Conditioning
How to Survive Allergy Season
Posted: March 8, 2021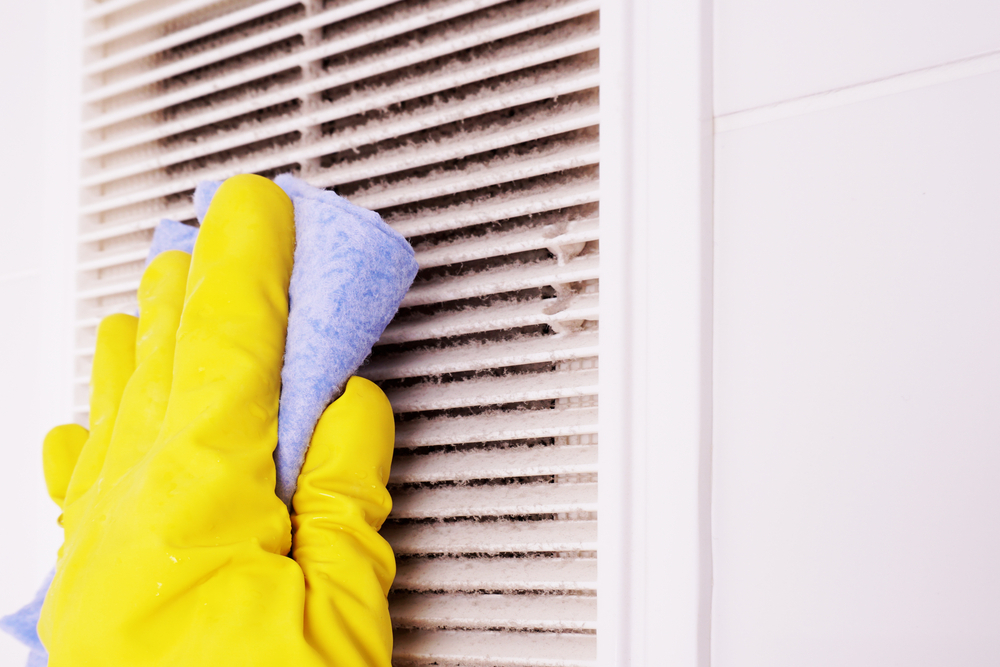 Spring time is near bringing us warmer weather and unfortunately, allergy season. If you are sneezing, have a stuffy nose and watery eyes, you are one of the many people suffering. You may know a few tricks to help make allergy season a little more bearable, but what you may not know is poor indoor air quality in your home can make it worse. What more can you do to reduce seasonal allergies?
Changing the AC filter is a simple task that should be a requirement on your maintenance to-do list. In a short amount of time, the AC filter gets filled up with dirt, dust, pollen, and other contaminants. If you have allergies, it is important to check your filter regularly and consider changing it once a month. You should also skip filters with low MERV (Minimum Efficiency Ratings Values) ratings and purchase an air filter with a MERV rating that is 13 or higher. These filters capture more and will work better to help those with allergies and asthma.
When you think of allergens, dust mites may come to your mind. Dust mites are common and a trigger for those who have allergies. You can reduce dust mites around your home by dusting, washing your bedding, and cleaning the vents. Do not use chemicals to dust because the chemicals may irritate your allergies. Do not use a feather duster. You need to use a damp rag or a microfiber cloth instead. A feather duster will just move the particles around and it will go back into the air to circulate throughout your home.
Dehumidifying your home in the spring can be helpful. High humidity produces mold and mildew, which causes allergies to flare up. Mold spores affect everyone in one way or the other. If you can lower the indoor humidity, you can help reduce mold and mildew from growing.
Did you know you need to clean the outside AC unit? The outside unit easily collects dirt and debris, and over time it can be a problem. Eventually, the unit will get clogged and it will take longer to cool your home when you need it most. In addition to this, your system will work harder and if there is no proper airflow around the outdoor condenser coils, expect your AC to break down. If you can make it a habit to clear away any dirt or debris around the unit, it will help the air being pulled in a little cleaner.
Routine maintenance is necessary to maintain an efficient AC system. If your AC system is not working at its best, it will fail in helping you reduce your allergies. You should schedule maintenance at least once a year. If you have not had maintenance done in a while or it is about that time, call Brevard Cooling today at 321-757-9008 to schedule for us to come to your Melbourne, FL home.
You do not have to dread spring time. Remember changing the air filter, reducing dust mites, controlling the indoor humidity, cleaning the outside unit, and doing routine maintenance are necessary. If you can get yourself in the habit to do these things, allergy season will be much easier to survive.
Have a specific Heating, Ventilating, & Air Conditioning related question?
Ask a Professional. We're here to help! Call anytime day or night (321) 757-9008