Back to Air Conditioning
Is Your Home & HVAC System Making You Sick?
Posted: January 9, 2022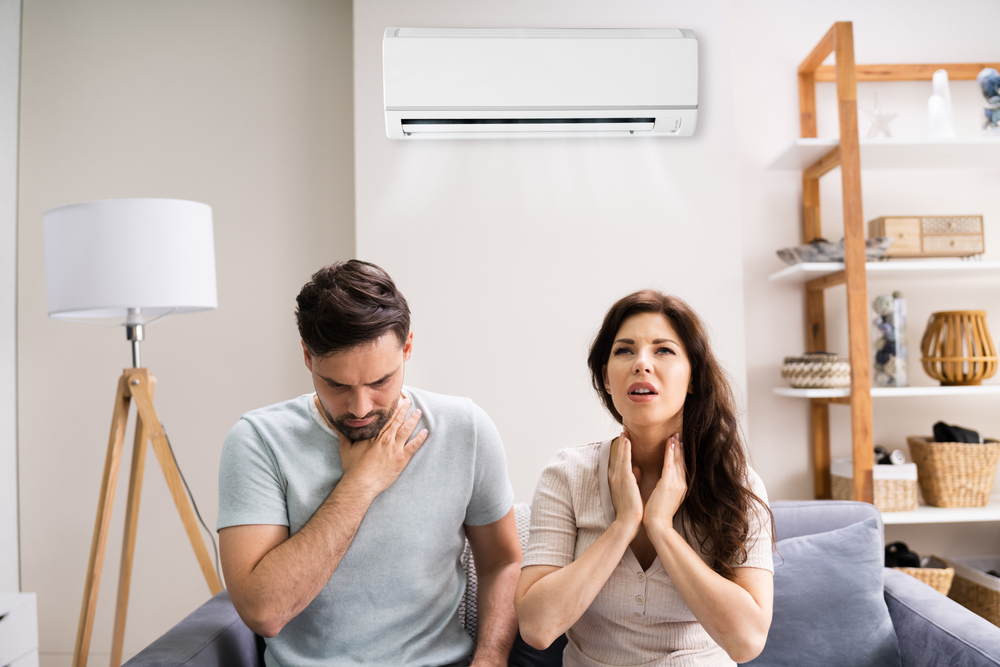 Home sweet home! There is no better feeling than having a place to call home. Even though it is a wonderful thing, did you know your home can cause illnesses due to contaminants found within your walls? A dry throat, headaches, allergies, or any other symptoms may not just be a seasonal problem. Your Viera, Florida home and your HVAC system may actually be the culprit. According to the American College of Allergists, "50% of all illnesses are either caused by or aggravated by polluted indoor air."
Are you or anyone in your household coughing, sneezing, congested, have a runny nose, sore throat, asthma, or wheezing? If so, the indoor quality in your home may be contaminated. Dust and particles are not the only things that can impact the air quality. It can be contaminated by many things such as house dust, dust mites, insects such as cockroaches, rodents such as mice and rats, animal dander, hair, and smoke. In addition to not feeling your best, your HVAC equipment may also be impacted. Your system can experience clogged coils, compressor failure, there may be buildup on the blower wheels, the life of the equipment may be reduced, and you can expect an increase in your electric bills.
Bacteria, viruses, the flu virus, pollen, and mold can also enter your home. Since HVAC systems do not bring in fresh air but just circulates the air, this can be problematic for your health and equipment. You may experience respiratory infections, sinusitis, bronchitis, ear infections, and throat infections. This can create breeding grounds, causing growth on the equipment parts and clogged coils. You may even experience dirty sock syndrome, which is when a bad odor comes from your air conditioner when you first turn it on due to the evaporator coil having a buildup of moisture, dust, and dirt.
There are other things that can pollute the air such as chemicals, gases, odors, pesticides, cleaning products, and even building materials. Most people would not even realize these things can cause major issues. Headaches, nausea, dizziness, blurred vision, lethargy, memory lapse, and lung problems are some of the symptoms you may experience. In addition to your health being affected, your coils can become corroded, the life of the equipment is reduced, and there can be an increase in costs to maintain and repair the system.
The Environmental Protection Agency (EPA) states that indoor air can be 2-5 times as much as 100 times more polluted than outside air. I know this all sounds scary. You may ask yourself what can you do to improve your indoor air quality for your home? First, make sure you have a good air filter with a MERV rating between 6-13 and make sure you clean or replace the filters regularly. Make sure to schedule regular inspections and maintenance appointments to ensure everything is working as it should. Contact Brevard Cooling at 321-757-9008 or use the contact form to learn more about what we can do to help you maintain good air quality.
Have a specific Heating, Ventilating, & Air Conditioning related question?
Ask a Professional. We're here to help! Call anytime day or night (321) 757-9008