Back to Air Conditioning
Why You Should Get A New HVAC System For The New Year
Posted: December 21, 2020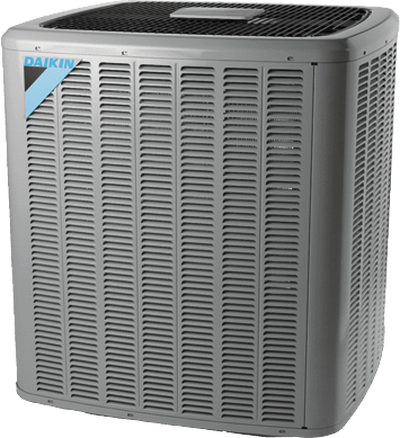 Yes, summer is over, but was your HVAC system struggling to keep you cool? It is colder now, but is it doing its job keeping you warm? If you have any doubt that your system is working efficiently, it is probably time to consider purchasing a new HVAC system for your home.
If you are unsure about moving forward, here are some benefits to getting a new system now for the new year.
Better Performance
An old system may have clogs in the ductwork, which can restrict the airflow. If there is a buildup of moisture that results in leaking, it can cause the system to also work poorly. If the moisture issue is not resolved, the leaks will continue and can result in mold. A new, professionally installed system will eliminate these issues and will perform phenomenally.
Eliminate Costly Repairs
A well-maintained system can last between 10, maybe 15 years. Once this time frame has passed, the system struggles to function as it should. You will notice more issues and will require frequent repairs. Between the service calls and the costs to repair, it adds up. Keep in mind that as your system ages, it is always possible the parts can eventually become unavailable. If the part is no longer available, you will have no choice but to replace the unit.
Lower Energy Bills
If your system is not working properly, you can expect your usage to be higher, thus making your bill higher. The harder your system works, the higher the bills are. This is true even if your home is not cooling as it should.
Many new systems come with smart thermostats that you can customize to fit your needs. Some can read the temperature in different rooms instead of one location, it can decrease the airflow in rooms that are not often used, regulate the temperature based on the time of the day, or based on your daily schedules.
Less Expensive and More Availability
Generally, when purchasing a new system now in the colder months vs the hotter months is a great idea for those who are interested in saving money. Prices may drop when you purchase during the off-season and may also be eligible for credits and rebates as the demand for new units is not as high.
The need for estimates, repairs, and new installs during the hotter months can be quite high in Florida. If you can decide to buy during the off-season, scheduling a new system will allow for more flexibility and a faster installation. When the weather heats up, you can just focus on your day-to-day life without wondering if your AC will function efficiently.
Increase Your Home's Value
Most significant upgrades can help increase the value of your home. If you choose to sell your home within the next five years of purchasing a new system, this will help attract and secure potential buyers. A newer system in a Florida home is typically on a buyer's list.
It is almost time to say goodbye to 2020! Starting the new year with a new HVAC system is a great way to welcome the new year. Call Brevard Cooling at 321-757-9008 to ensure your system is properly installed and your family will not suffer through the Florida weather at home.
Have a specific Heating, Ventilating, & Air Conditioning related question?
Ask a Professional. We're here to help! Call anytime day or night (321) 757-9008