Back to Air Conditioning
Why You Should Leave HVAC Maintenance to the Professionals
Posted: March 22, 2021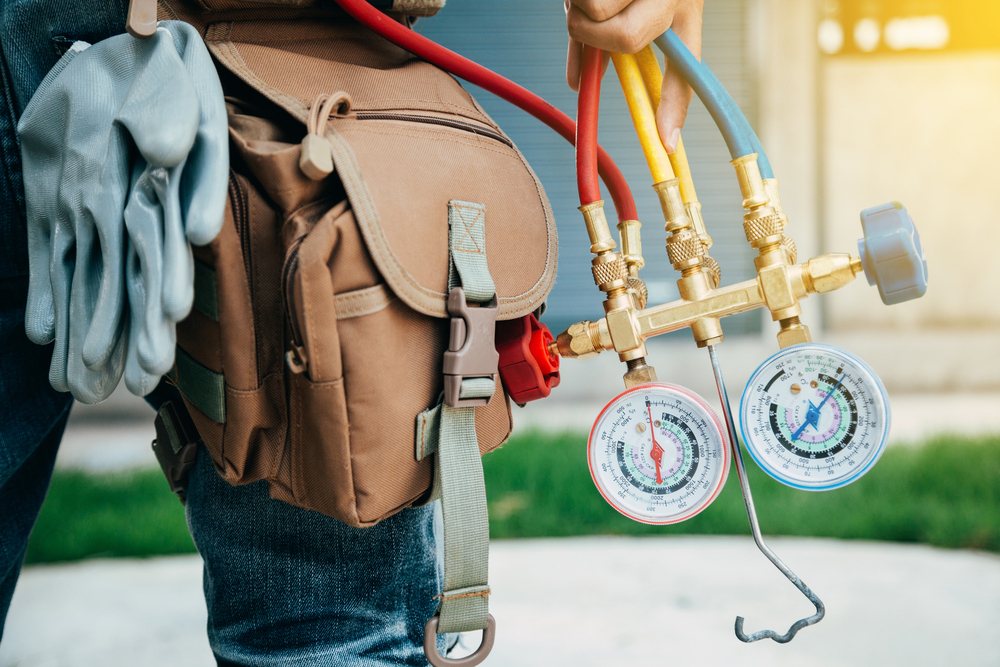 Being handy is a useful skill that can help you save a lot of time and money. Even though you may be proficient and have completed many repairs or projects around your home, one thing you should not tackle is HVAC. HVAC maintenance and repairs really should be left to the professionals as it requires training and experience to avoid any damages to the system, home, business, or yourself.
Your toolbox may have some useful tools, but really, common tools will not allow you to complete the job. Professional service technicians have and use specific tools to complete both maintenance and repairs. There are many basic hand tools and HVAC specialty tools required to successfully perform any tasks and most people who do not work in the HVAC field do not own everything that is needed.
There is a reason why you must be trained to work in HVAC. If you are untrained and the work is not done correctly, you put yourself at risk of being severely injured or dead. Working on HVAC systems can be dangerous for several reasons. There is a chance that you may be electrocuted since you are in contact with wiring, there is the possibility of being exposed to carbon monoxide or other toxic fumes, asbestos is also possible, you can get burned by the hot equipment, or scratched. Even if you do not get hurt, it is possible to damage your home by fire or damaging your electrical system. Trained and experienced service technicians are knowledgeable and know how to perform jobs safely, so their chances of being hurt or causing damage to your property are less likely.
Without proper training, you cannot guarantee the work you do is correct. There is a chance that your HVAC system will not operate efficiently. You may be unable to detect any warning signs of other issues you may not be aware of yet. You risk the possibility of a minor issue turning into a big problem. If it is not correct, you may not have the knowledge and patience to ensure it can be corrected. This can all cause a lot of wasted time and ultimately can be costly to have a technician come in and fix it.
You may not realize this, but any manufacture warranty you have may likely be voided if you decide to do any maintenance or repairs yourself. It is common practice for manufacture warranties to require proof that all work is done by qualified HVAC companies. If you fail to furnish proof, the manufacture will, unfortunately, not honor any warranties leaving you with the bill when something breaks.
We know saving money is important, so we understand the desire to do maintenance and repairs yourself. However, you should let the professionals at Brevard Cooling and Heating take on any HVAC tasks for you. We are a reputable, family-owned, and operated company ready to serve you in your Melbourne, Florida home or business 7 days a week. Do not hesitate to call us today at 321-757-9008 to schedule an appointment.
Have a specific Heating, Ventilating, & Air Conditioning related question?
Ask a Professional. We're here to help! Call anytime day or night (321) 757-9008