Back to Helpful HVAC Hints
AC Tips for New Yorkers Moving to Florida
Posted: May 3, 2022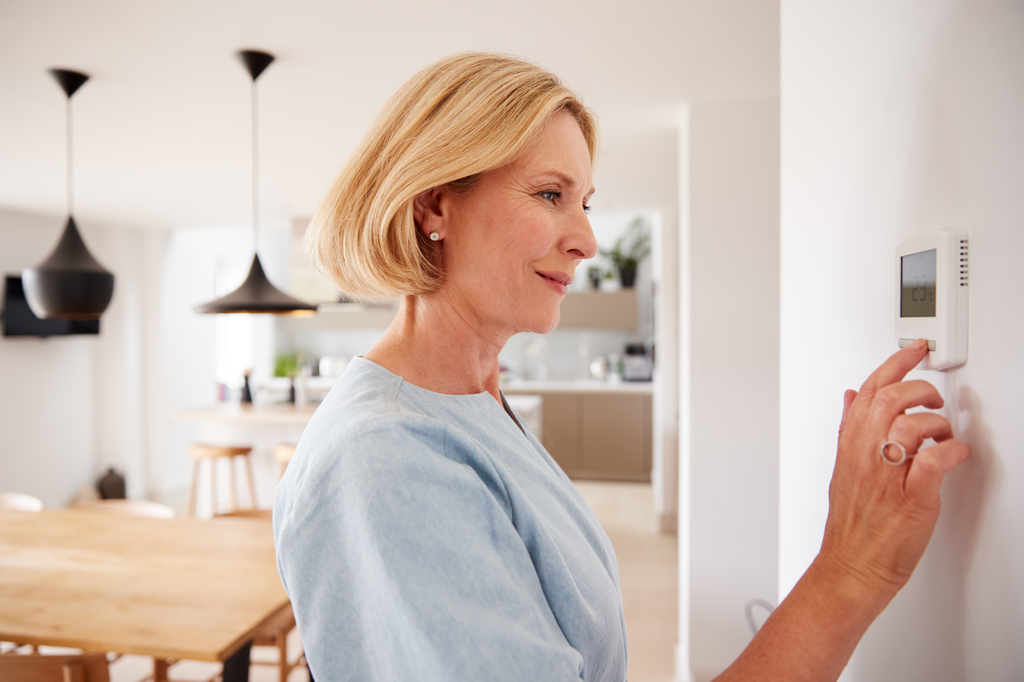 There are a ton of New Yorkers flocking to Florida. It may be a surprise when they discover their new home does not come with window units like many are accustomed to due to living in older buildings in the city. New Yorkers who have never had central air before may feel nervous, worried, or even anxious. If you never had central AC before, you do not know how to operate and properly maintain your AC. We, at Brevard Cooling and Heating, want to help ease your mind and provide you with some tips.
What is central AC and its benefits?
A central air conditioner is made to cool one location in the home and distributes the air throughout the home via fans and ductwork. Central AC is a great alternative to window units as it can cool the entire home whereas window units can only cool the room that it is placed in. Not only does your whole house stay cool during those hot Florida days, but it reduces the humidity levels. Central AC also provides better indoor air quality as the air is pulled through an air filter, which removes dust, dirt, and other contaminants.
AC Tips
- Upgrade to a programmable thermostat. If you do not have a programmable thermostat, we urge you to consider upgrading to one. A programmable thermostat will allow you to adjust the times to turn on the AC by setting a schedule based on your needs.
- Change the batteries in your thermostat. If your thermostat is battery operated, we recommend checking your batteries regularly and changing them every year. If your AC stops working, it really could be something as simple as changing the batteries.
- Change your air filters. Changing your air filters regularly is mandatory. Air filters are made to trap contaminants in the air, which makes the indoor air quality greater. However, if you do not change the filters, there will not be good airflow, which makes your AC work harder.
- Purchase correct size air filters that have a good MERV rating. When you purchase an air filter, you need to make sure it is the correct size. A filter that is too small will allow particles to get through and it will not fit if it is too big. MERV (minimum efficiency reporting value) tells you how effective the air filter is. Purchasing filters with MERV ratings between 5 and 12 are ideal for homes, but the higher the number the more contaminants it can filter out.
- Do not lower the temperature by several degrees. Your house will not cool down any faster by lowering the temperature down by several degrees. The best thing you can do is lower the temperature by one or two degrees. Give it a little time to adjust and if the temperature is still not adequate, lower it by one more degree until you feel comfortable.
- Clean the outside unit. Overgrown grass, dirt, leaves, branches, and other debris close to your outside unit can reduce the airflow of your outside unit. Make it a habit to remove anything close to the unit. Also, shut off the power to the unit and use your water hose to wash out any debris starting from the top to the bottom.
- Schedule routine maintenance. Scheduling appointments for maintenance will allow technicians to check your unit for issues and wear and tear on parts. These maintenance appointments significantly lower the chance that your AC breaks down and extends the life of your unit.
We understand that change can be nerve-wracking, but we sincerely hope that you feel a little more knowledgeable about central AC. The good news is that you do not have to be an expert. Brevard Cooling and Heating is here for you if you have any more questions or concerns, or if you need assistance with your AC. For general questions, feel free to use the contact form. If you need help, please call 321-757-9008 or schedule an appointment here.
Have a specific Heating, Ventilating, & Air Conditioning related question?
Ask a Professional. We're here to help! Call anytime day or night (321) 757-9008