Back to Helpful HVAC Hints
Common AC Mistakes
Posted: March 8, 2021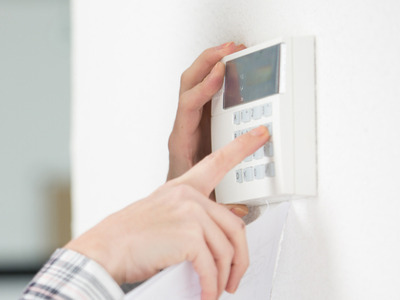 In Florida, winter will be ending soon. People will no longer require the heat, and everyone will be back to using their air conditioning as the temperatures and humidity rises. If you want to stay cool, it is important to not make these common AC mistakes.
Not Changing the Air Filter
Changing the air filter is one of the most important parts of AC maintenance. It is often forgotten about and many do not seem to know the importance of it. If you do not change your air filter, it will allow the dust and debris to circulate in your home and go into the moving parts of your AC system. This results in poor air quality and will make your AC unit work harder than it needs to and over time can cause damage.
Setting the Thermostat to the Wrong Temperature
Setting the thermostat to the wrong temperature can be harmful to your home and your wallet. Your AC unit will consume more energy than needed, which is wasteful and increases your power bill. If your thermostat is set too high, there can be a build-up of excess humidity. High humidity can cause mold and mildew, which can not only be costly but a health hazard to your family.
Replacing the Batteries in the Thermostat

If your air conditioning stops working, you should check the batteries before you panic and call your HVAC company. Many people do not realize their thermostats have batteries. It is a surprise when they see a low battery warning displayed on their thermostat or when the house turns hot and discover it is as simple as changing the batteries. It is a good idea to check your batteries from time to time to see if a warning is displayed and change your batteries at least once a year.
Blocked or Closed Vents
The vents must be open and clear for your AC system to work properly and cool each room in your home. Do not cover your vents with furniture, rugs, etc. If you do, your AC will have to work harder to push the air through whatever is blocking it. The extra work results in higher power bills. Closing the vents does not save energy. What it does is create additional pressure within the ductwork and the chances of having a leak are more likely.
Neglecting Routine Maintenance
Did you know only 42 percent of homeowners in the United States call an HVAC company to perform routine maintenance on their AC system? Routine maintenance is important to ensure your AC system is working properly. If you neglect to do this, you are bound to have problems that require costly repairs or may find yourself in need of a full replacement. If it has been some time since you had maintenance done, you need to call your local HVAC company now.
It is still winter, but there are many days where the Florida weather makes you melt. Do not put your comfort in jeopardy this spring and summer when the temperatures are consistently high. Be proactive to ensure your AC is working its best and if you need to schedule routine maintenance or have any questions, please call Brevard Cooling & Heating at 321-757-9008.
Have a specific Heating, Ventilating, & Air Conditioning related question?
Ask a Professional. We're here to help! Call anytime day or night (321) 757-9008