Back to Helpful HVAC Hints
Energy Saving AC Maintenance Tips
Posted: October 27, 2021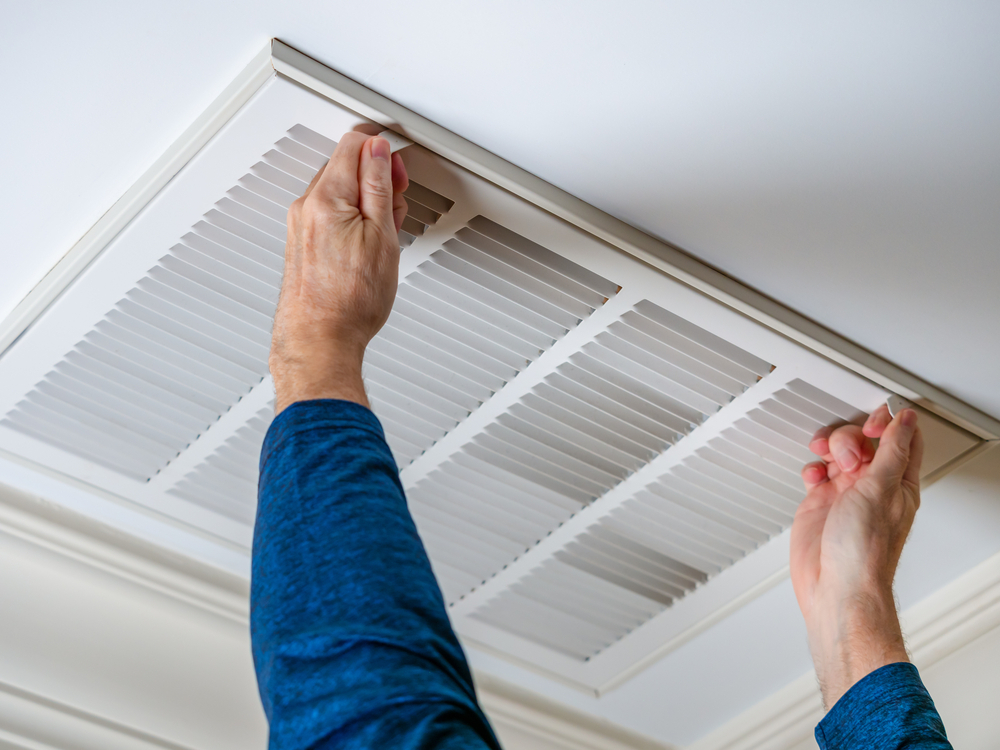 For your HVAC system to function properly and efficiently throughout the years, regular maintenance is key. When regular maintenance is lacking, performance lowers and energy and costs increase.
Time and time again we've heard from new customers over the years their unit went without maintenance for a long period of time. Oftentimes meaning one to two years, or even longer. By that point, an HVAC system is most likely in need of a major repair, or in some cases, a replacement.
The Basics of AC Maintenance
There are many components that make up an HVAC system. Let's look at a few main components and parts that can need regular maintenance to ensure top efficiency.
AC Filters – A clogged, or dirty filter can reduce the amount of airflow into your Brevard County, Florida home. It can also greatly impact the efficiency of your HVAC system in its entirety. If airflow becomes obstructed it can eventually bypass the filter and deposit dirt and debris, that would normally be caught in the filter, directly onto the coils. Proper upkeep of the filter can assist in lowering energy consumption and saving your money. Along with some dust bunnies as well.
Air Conditioner Coils – Through the life of your HVAC system, the evaporator and condenser coils collect dirt, and airborne debris, etc. This accumulation can eventually lead to component break-down and can affect the system and the air quality. The coils have an important job and assist in regulating temperature, so their function is vital. During maintenance service appointments, having the coils checked can result in early detection of issues and improved longevity.
Condensate Drains/Drain Pans – As your AC system removes moisture from indoor air, condensation forms. The condensate drain and drain pans work by collecting this moisture as it drips from the evaporator coils. This moist environment can become a breeding ground for mold, mildew, and the like. Contaminant build-up is not good and can either lead to moisture back-up or leaks. Ever notice water spots on the floor or wall near the air handler inside your home? You may can a clogged or defective drain pan. This must be addressed quickly, a simple component left unattended can lead to an expensive restoration project.
Hiring a Professional
Taking your time to research and find a trained professional is important. The well-trained, knowledgeable professional technicians at Brevard Cooling offer various maintenance services for your HVAC system. More importantly, our technicians can get to the root of the problem, not just put a band-aid on the symptoms for a temporary quick fix. This only leads to more issues, a trained technician should:
Test for refrigerant leaks
Check for the correct amount of refrigerant
Capture any refrigerant that must be evacuated, not release it into the atmosphere
Measure airflow and quality of air
Check for seal duct leakage
Check all components for top efficiency
Review thermostat settings and teach proper thermostat settings for cooling and efficiency
Contact the Brevard Cooling and Heating team of experts today! We look forward to working with you, as always, we continue to put your safety first and still maintain COVID-19 precautions as we head into the upcoming fall and winter weather here in Brevard County, Florida.
Have a specific Heating, Ventilating, & Air Conditioning related question?
Ask a Professional. We're here to help! Call anytime day or night (321) 757-9008