Back to Helpful HVAC Hints
How to Choose the Best Air Filter in Rockledge
Posted: December 15, 2015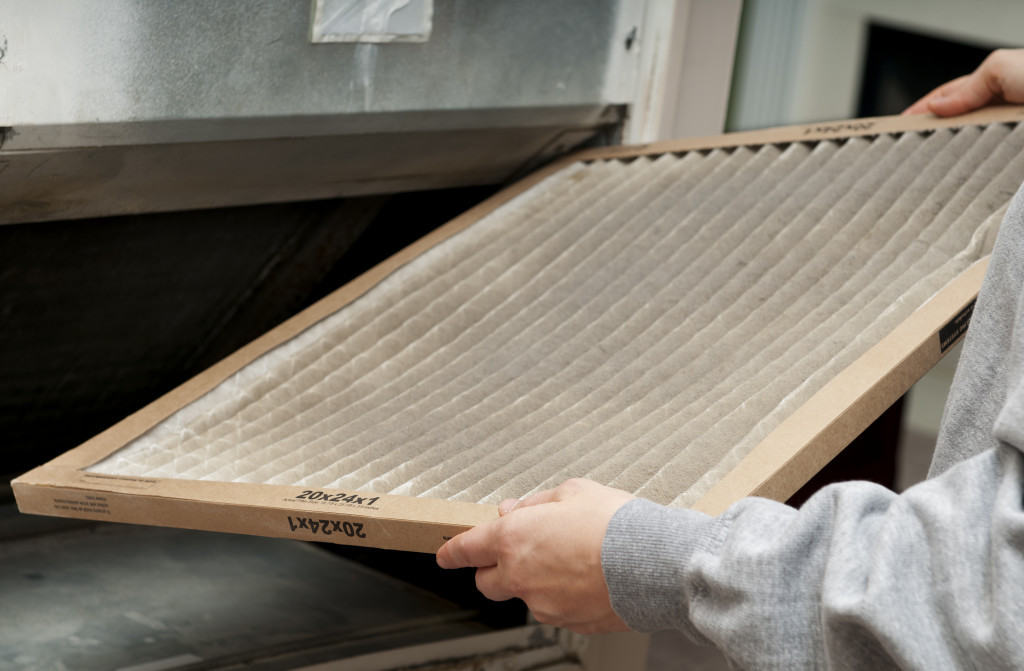 It won't be long before it's time for Brevard County residents to turn on the cooling system to keep the Florida heat and humidity at bay, and that means it's time to schedule your annual system tune-up to ensure everything inside is clean, lubricated, tightened, and inspected for potential problems later in the season.
The annual tune-up increases energy efficiency, extends the system's operating life, and helps prevent pesky (and expensive!) breakdowns. Once your system has the green light from one of our highly adept technicians, it'll be up to you to maintain its newfound efficiency and cleanliness.
One of the best things you can do for your air conditioner or heat pump this summer is to check the air filter every month and replace it when it's coated with dust. In the oppressive heat of a typical Rockledge summer, your cooling system works nonstop to keep you comfortable, and that means it's continually filtering dust and particulate contaminants from the air.
Once the filter is full, dust can easily get inside the system and gunk up all the newly-cleaned components. A dirty filter also restricts the amount of air that can enter the system, and that causes a whole host of other problems, including reducing your comfort level at best and potentially overheating and shutting down the system entirely at worst.
Psst! Your Air is Filthy!
Oh, you may think the air in your home is clean, but the EPA touts indoor air in the typical home as a top five environmental hazard that's many times dirtier than the air outside. Some of the particles in your air are mold spores, dead skin cells, pet dander (even if you don't have a pet,) dust mites and their creepy little cast-off skins, pollen, bacteria, and viruses.
Yeah, not so clean.
The air filter in your HVAC system is your first defense against poor indoor air quality, which can lead to respiratory problems later on for you and your household. And that's why you should choose a good-quality filter for your air conditioner or heat pump.
Choosing the Right Filter: The MERV Scale
MERV stands for minimum efficiency reporting value, and it's an industry standard that helps you choose the right quality of air filter for your needs. As you read on, consider that pollen can be as small as seven microns, dust mites come in around three microns, and larger bacteria are around one micron.
MERV 1 to 4 are ridiculously cheap and entirely ineffective filters. They'll only protect your system against less than 20 percent of particles between three and 10 microns in size, and that's just not going to cut it. Stay away from MERV 1 to 4 filters!
MERV 5 to 8 are medium quality filters that will trap between 50 and 85 percent of particles between 3 and 10 microns. These filters are perfectly sufficient for those who dust and vacuum several times a week, don't have any pets, and whose household has good respiratory health.
MERV 9 to 12 are the highest quality air filters. You can't get any better than a MERV 12 for residential systems. MERV 12 filters trap up to 90 percent of the particles in your air that are between one and three microns in size, and they trap at least 90 percent of particles sized from three to 10 microns.
Brevard Cooling & Heating wants all of our neighbors in Rockledge and surrounding Brevard County communities to stay cool and healthy this summer. Please feel free to call us to schedule your annual cooling system tune-up or to hear more about choosing the best air filter for your needs.
Have a specific Heating, Ventilating, & Air Conditioning related question?
Ask a Professional. We're here to help! Call anytime day or night (321) 757-9008