Back to Helpful HVAC Hints
Saving on Cooling Cost During Periods of Inflation
Posted: September 7, 2022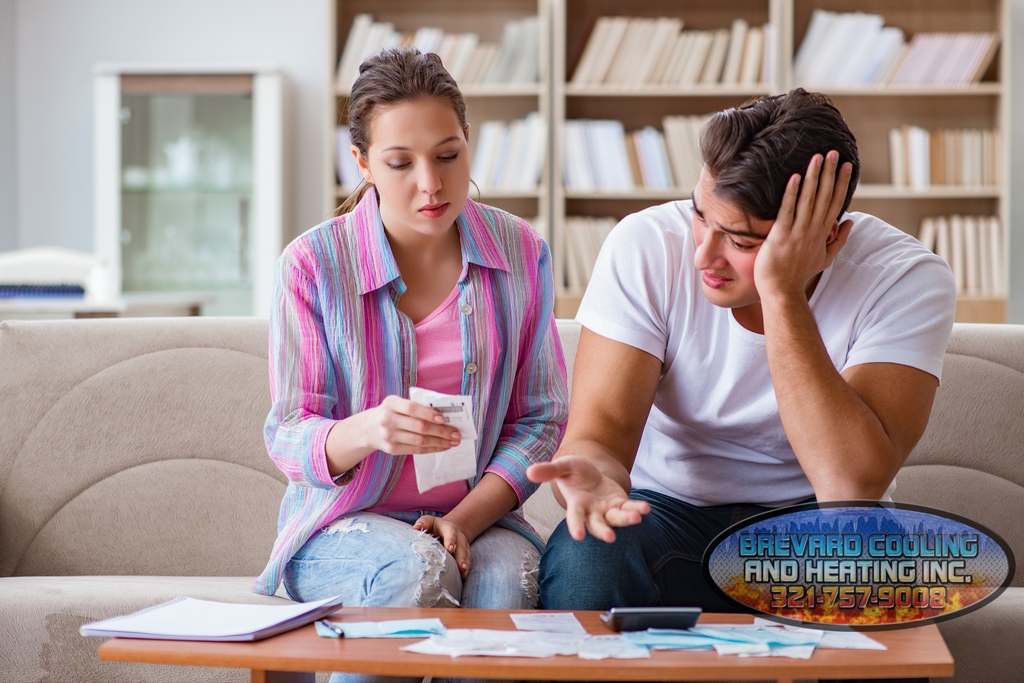 You probably already know that costs have been on the rise for quite some time, from food, to fuel, to personal care items and more. Basically, everything has gone up making it harder to pay utility bills like power. Now this makes the perfect time to start planning your strategy to keep those costs as low as possible while still staying comfortable through the dog days of summer. Especially since residents of Brevard County, from Mims/Titusville all the way down to Malabar/Grant know how hot it is year-round and use our HVAC systems most of the year.
There are a number of ways you can help limit your out-of-pocket expenses without sacrificing your standard of living. Here are some tips on how you can save on cooling costs this summer and beyond during inflation, without breaking the bank.
Check & Maintain Your HVAC System
One of the best ways to keep your cooling costs low is to make sure that your HVAC system is running efficiently. If your AC isn't running at full capacity or if it's broken, you have to use more energy to cool your home, which will lead to higher cooling costs over time. This means making sure you call Brevard Cooling for quick system check-ups, tune-ups, break down repairs or for any of the various other residential and commercial services we provide.
Install A Smart Thermostat
The older thermostats may be an energy-saving marvel from the past, but they're just not efficient enough today. Not only are there models that let you control your AC with a mobile app, but many of them also feature built-in sensors that can detect when you're home or not at home. If you're away, they can automatically lower the temperature, so your AC doesn't run as often or as long. When you're home, they can automatically turn your AC back up to whatever temperature you've set. As a bonus, many of them can be controlled by virtual assistants like Alexa, Siri, Bixby and more, so you don't even have to get off the couch. Maximum efficiency and maximum convenience.
Lower Your Air Conditioner When You're Not At Home
AC units are designed to run at a certain level regardless of whether or not you're home. If you're out and about, there's no need to keep your AC running at full blast, especially if you have a smart thermostat. By raising the temperature on your thermostat just a few degrees, you can save a substantial amount of money without sacrificing your comfort level. If you're home, you can always use the AC normally.
Close Windows And Shade Rooms You're Not In
Running the AC isn't the only way to keep your home cool, but it is the costliest. If you want to keep your home cool without running up your energy bill, it's best to shade the rooms you're not using or by closing the windows to keep those areas and rooms as cool as possible. If you have a large home that's open concept, you can also use fans to move air around the house so you can feel a breeze and still be comfortable even though the temperature is a few degrees higher.
Check Your Home's Insulation
Along with your HVAC system, insulation is probably one of the most overlooked aspects of home cooling. This is especially true for older homes, which often lack proper insulation. If your home doesn't have enough insulation, it can make your AC work harder, which can lead to higher energy bills. By installing additional insulation in areas where it's needed, you can cut cooling costs by up to 30%.
Contact Brevard Cooling for the highest quality services and cost-effective solutions!
With these tips in mind, you can keep your home cooling costs low without sacrificing your quality during Florida's extreme heat and the country's rising inflation. Contact a member of the Brevard Cooling team today to schedule a service appointment!
Have a specific Heating, Ventilating, & Air Conditioning related question?
Ask a Professional. We're here to help! Call anytime day or night (321) 757-9008