Back to Helpful HVAC Hints
Signs You Need to Replace Your Air Conditioning Unit
Posted: April 6, 2022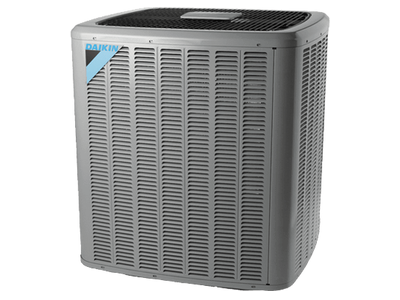 It is a blessing to live in a time where air conditioning exists, but unfortunately, your air conditioning unit does not last forever. If you have maintained your air conditioning unit by changing the filters and having routine maintenance done, your unit will typically last you between 10-15 years. Of course, that does not mean you will not experience issues that can shorten the life of your unit. As a homeowner, you are probably dreading the day you have to replace your unit, but remember it is better than discovering your unit is at the end of its life on one of the hottest days of the year.
If you are experiencing issues with your air conditioner and are concerned it may be time for a replacement, look for these signs to help you determine if it is time.
- Air Conditioner Uses R-22 Freon. On January 1, 2020, the federal government stopped the production of freon. You can continue to use this freon when needed, but it is expensive. Keep in mind you will still need to eventually replace your unit to be able to use the current R410A refrigerant.
- Air Conditioner Trips the Circuit Breaker. A circuit breaker is made to automatically shut off the circuit when there is an issue such as an overload. If your air conditioner trips the breaker, it is preventing it from overheating, which causes fires. If your air conditioner continues to trip the breaker, you need to have this checked out immediately. There may be a big problem with your air conditioner's motor or compressor, which may mean the life of your unit may be at its end.
- Vital Components Need Replacement. The coil, compressor, and motor are three vital components of your unit. If one of these components needs to be replaced, it typically means your unit is at the end of its life. Not only are they crucial, but it is also expensive to replace. It is generally better to just buy a new unit.
- Frequent Repairs. Have you been maintaining your air conditioning unit, but find it needs repairs constantly? If the answer is yes, it is time to stop wasting money on repairing an old unit and use the money to replace it completely. You will save yourself a headache and in the long run money by ending the cycle.
- Aged Air Conditioner. Most units if maintained properly will last homeowners between 10-15 years. If your unit is in this age range and you need it serviced beyond regular maintenance, it is time to start looking at your options for replacement before it is too late. There is nothing worse than your air conditioner dying on you on a hot day.
It is understandable why homeowners may be hesitant to replace their air conditioning units. We understand it can be a stressful decision that involves a lot of money, but at Brevard Cooling and Heating, we care about our customer's needs. We can help you pick the right unit for your West Melbourne, Florida home and you can trust that our team will provide you with outstanding service. Please call us at 321-757-9008 or use the form to schedule an appointment.
Have a specific Heating, Ventilating, & Air Conditioning related question?
Ask a Professional. We're here to help! Call anytime day or night (321) 757-9008