Back to Helpful HVAC Hints
Why You Should Replace Filters and How to Choose the Right One
Posted: February 22, 2021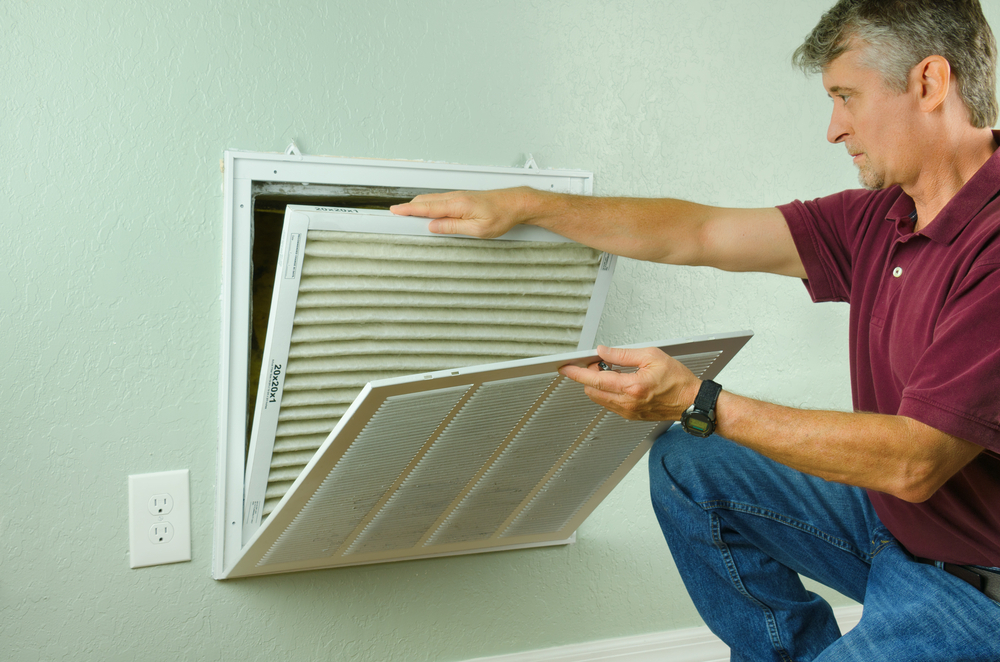 A functioning air conditioning system to cool our homes is not the only goal. It is also important to make sure the indoor air quality is also at its best. To help ensure this, you must understand that replacing your air filter should be on your maintenance checklist and should be done on a regular basis.
Why Replacing Air Filters is Important?
Air filters help cleanse the air and keep the unit running efficiently while protecting it. The air filter cleans the air going into the system and the air coming into your home. It traps dirt, dust, allergens, smoke, and pet dander, which keeps the internal coils clean. If you are replacing your air filters on a regular basis as you should, you will help maintain your system. If you do not replace it regularly, the debris will go into the moving parts of your air conditioning system.
How to Choose the Right Air Filter
The first thing you need to decide is what type of filter you want. There are four air filter categories: fiberglass filters, pleated filters, electrostatic filters, and HEPA filters.
- Fiberglass Filters are the most common filters in the market and are inexpensive. Fiberglass fibers are laid over each other to form the filter and typically are reinforced with a metal grating to support the fiberglass. Large debris such as lint and dust are easily captured but cannot filter small debris such as bacteria, viruses, etc. Over time, this can cause issues with your system. You should change these filters once a month to ensure it does not clog or obstruct the airflow.
- Pleated Filters are made from polyester, cotton, or paper that is folded like an accordion and set in a cardboard frame. This filter does a better job of filtering as it has more surface area allowing it to capture more and smaller debris. These filters can last up to 90 days, but you should consider checking on your filter if you have allergies, asthma, have pets, and the season.
- Electrostatic Filters are electronic filers. They use static electricity to capture debris by charging them as they enter the filter. These are reusable filters, so changing them regularly is not a requirement, but you will have to wash them.
- HEPA (High-Efficiency Particulate Air) Filters filter is the best at removing most debris such as dust, lint, bacteria, viruses, pollen, and any other small particles.
You will need to make sure you purchase the correct size filter. If a filter Is too small, it will allow particles to get through and if it is too big it will not fit. If there already is a filter, you can find the size printed on it. If you do not have a filter, you can refer to the air conditioning system manual or contact the manufacturer directly.
You should also check the MERV rating on the air filters. MERV (Minimum Efficiency Reporting Value) measures how effective your air filter is. The ratings range between 1 to 20. A rating between 5 and 12 is what you typically need for residential systems.
In conclusion, changing your air filter should be part of your maintenance routine. It is vital that you continually change your filter as directed on the packaging to ensure your system is functioning at its best and your indoor air quality is adequate. If you take the time to change your air filter, your system will last longer, work efficiently and your household will be healthier.
Have a specific Heating, Ventilating, & Air Conditioning related question?
Ask a Professional. We're here to help! Call anytime day or night (321) 757-9008