Back to HVAC Industry News
Is Solar Heat Gain Increasing Your Cooling Costs? 5 Ways to Reduce It
Posted: August 20, 2015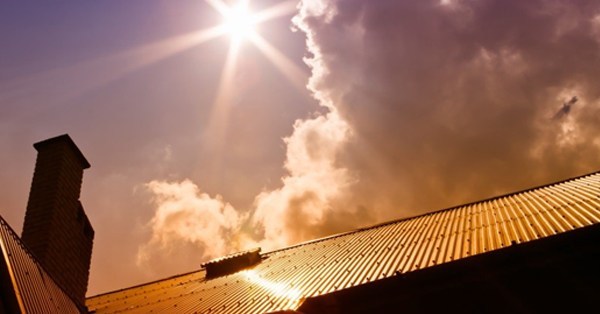 Ah, Brevard County, where the sun shines around 300 days out of the year. Sometimes we get a short respite, thanks to a mid-afternoon shower, but the sun is glaring in fine form the vast majority of the time. After all, we're not called the Sunshine State for nothing!
But what that means is that if the sun hits your house directly, which it probably does at some point during the day, you're likely paying way more for cooling than you should be.
What is Solar Heat Gain?
Solar heat gain is an increase in the temperature of your home due to the radiation of the sun. Turn off your air conditioner for a few hours on a really hot, sunny day, and you'll get a firsthand tutorial about how heat gain works. If you'd rather not take that tutorial, here it is in a nutshell:
When your home is struck by sunlight, it absorbs the short-wave radiation in the light and radiates that heat into your rooms. The materials that comprise the roof, the walls, and the windows of your home either transmit solar radiation or they block it. Chances are, unless your home was built specifically to combat solar heat gain – known as "passive solar design" in home builder circles – your home is bombarded by short-wave radiation, which is absorbed through the roof, walls, and windows and makes your air conditioner work overtime to keep your rooms cool. And that means one expensive utility bill!
The good news is that we're going to tell you of five ways in which you can take a stand against the sun's radiant energy and reduce your utility bills while enjoying a higher level of comfort.
1. Landscape your home. When your home is adequately shaded, the sun's rays won't be hitting your walls or roof. Now, it may take some mighty tall trees to shade your roof, depending, but shading just the walls – even just the south-facing walls – will go a long way toward lowering your cooling bill. Plant deciduous trees, shrubs, or vines close to your home to create a microclimate that'll be up to nine degrees cooler than the sunny spaces around it.
2. Paint your home's exterior. A light-colored exterior will deflect a lot of the solar energy that strikes your home. Dark-colored walls, on the other hand, absorb up to 90 percent of the solar energy and send it into your home through the process of conduction. So next time you're ready for a new exterior paint job, choose the seafoam green instead of the hunter green.
3. Treat your windows – or replace them. Around 40 percent of all solar radiation enters your home through the windows. Installing reflective film coating on the windows can reduce the amount of solar energy that moves through them by 80 percent. In Florida, sun-control films are your best bet, although they're tinted and can reduce the amount of light that comes through. If you're in the market for new windows, choose those that have a low solar heat gain coefficient, or SHGC. According to the Department of Energy, a low SHGC will deflect more heat and reduce your cooling load in the summer.
4. Weatherize your home. Attic insulation that's less than 12 inches thick is inadequate for keeping solar gain out of your home. Shore up the attic insulation to at least 12 inches of R-25 to R-38 insulation. Air leaks are another major culprit for heat gain. Seal air leaks around windows and doors and around pipes, service entrances, and vents with weather stripping and caulk. And since we're an HVAC contractor, we would be remiss if we didn't remind you to get your A/C tuned up each spring to increase its energy efficiency and extend its operating life.
5. Paint your roof. Paint-on reflective coating is available at your local home improvement store. Rolling this onto your roof, which is responsible for a third of the solar heat gain in your home, will keep your roof about 50 degrees cooler, according to the Department of Energy. And next time you're having your roof replaced, be sure to have a radiant barrier installed on the underside to reduce solar gain by 25 percent, and choose light-colored roofing material to deflect even more of the sun's solar radiation.
Have questions about solar heat gain or any of the ways to reduce it? Contact us today at Brevard Cooling & Heating, proudly serving all of Brevard County with a high level of customer satisfaction.
Have a specific Heating, Ventilating, & Air Conditioning related question?
Ask a Professional. We're here to help! Call anytime day or night (321) 757-9008