Back to Manufacturers
AIRE-FLO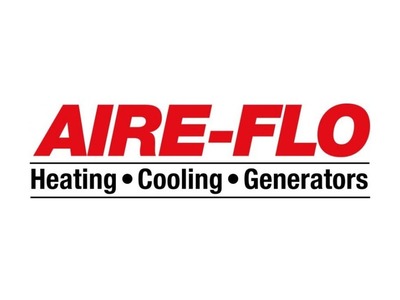 A Lennox International Company, Aire-Flo produces products for residential and commercial consumers. While Lennox was founded in 1895, Aire-Flo was introduced as an off-shoot brand in 1930. Aire-Flo is Lennox's entry level and budget-friendly brand that produces affordable products designed with an emphasis on reliably quality. If you are considering a new HVAC system for your business or residence, be sure to get to know this value-based brand and is heating and cooling solutions.
Aire-Flo Products
Aire-Flo produces furnaces, air conditioning units, packaged units, and heat pumps that are known for their high-efficiency operation. With decades of experience, Aire-Flo products may be less expensive than other products in the marketplace, but they also do their job in the heating and cooling department. Aire-Flo and its parent company have excellent reputations in the industry for reliable products that operate efficiently year after year. When it comes time to invest in a commercial or residential HVAC system, your Aire-Flo dealer can help you select the right products for your setting.
Aire-Flo for Residential Customers
Aire-Flo offers various budget-friendly product lines that include heating systems, cooling systems, and indoor air quality devices. Gas furnaces, heat pumps, air handlers, and AC units are just a few of the company's popular products. Investing in an essential system for your home takes careful research. Your Aire-Flo or Lennox dealer can help you select products that suit your setting as well as your budget.
Aire-Flo for Commercial Customers
Businesses concerned about making smart fiscal decisions routinely turn to Aire-Flo when they need to replace their old HVAC systems. Because of their expert craftsmanship and reliable function, Aire-Flo has established itself as an affordable supplier of effective heating and cooling solutions. Companies shouldn't need to invest a fortune in a system in order to enjoy a comfortable setting. Aire-Flo proves that value-based products can do the job while saving you money.
Upgrade to an Energy-Efficient Model
With so many incentives in place, now is a great time to invest in an energy-efficient heating and cooling system. If your aged air conditioner or heating unit is operating inefficiently, it's costing you money. You might be better served to put that extra money into an affordable Aire-Flo solution and start saving money on energy costs right away.
Be sure to check out Aire-Flo's products before you invest in any heating and cooling solutions. With the company's great product reviews, you might be surprised at how little you have to spend to enjoy quality heating and cooling for your home or business.
Have a specific Heating, Ventilating, & Air Conditioning related question?
Ask a Professional. We're here to help! Call anytime day or night (321) 757-9008