Back to Manufacturers
Amana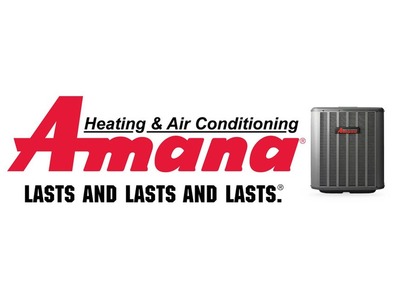 A major appliance company, Amana also specializes in heating and cooling systems. Amana is known for its affordable products and excellent service. When it comes to value-based systems that are energy efficient, you can select an Amana heating or cooling unit to enhance your home's comfort from one season to the next.
Amana: A Trusted Brand
Iowa-based Amana has established itself as a leading brand with its durable products and excellent customer service. Amana's products are rigorously tested before going to market. This trusted brand has been pleasing customers with its wide range of products since 1934. With decades of experience, Amana has become a household name that is recognized worldwide. Amana also has a reputation for producing some of the most energy-efficient gas furnaces on the market today. Your Amana dealer can help you select a heating or cooling system that meets all of your needs.
Amana Heating & Cooling Products
Amana is a huge company that sells an impressive array of products. When it comes to heating and cooling homes, Amana produces gas furnaces, heat pumps, packaged units, ductless systems, coils, controls, and thermostats. Amana also sells air handlers. Your Amana dealer can help you narrow downs models that are ideal for the needs of your home. The wrong size unit can inadequately heat and cool your home or, conversely, a unit that's too large could cost you skyrocketing energy bills unnecessarily. Once you install the ideal Amana system for your home, you'll enjoy reliable heating and cooling from one year to the next.
Indoor Air Quality Products
Amana also boasts an impressive line of indoor air quality products that include humidity control and ventilation systems. Our homes often contain air that is filled with allergens and particulates. Amana's indoor air quality products help keep your home's air clean and pleasant to breathe. You'll enjoy more peace of mind knowing that your air is as clean as can be thanks to Amana's innovative technology.
Once you install an Amana system, you'll understand why the company is an industry leader. Amana also stands behind its products with excellent warranties and helpful customer service. Be sure to talk to your Amana dealer about tax credits, home rebates, and incentives associated with various products. Your Amana dealer will also help you calculate energy savings when you select an Amana heating or cooling system. When it comes time to invest in a new system, you can't go wrong with Amana in any respect.
Have a specific Heating, Ventilating, & Air Conditioning related question?
Ask a Professional. We're here to help! Call anytime day or night (321) 757-9008