Back to Manufacturers
American Standard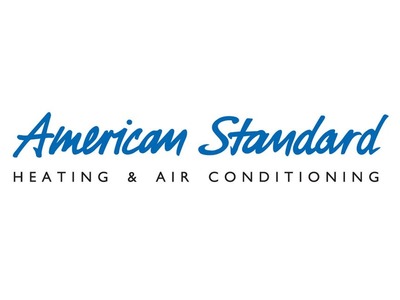 Since the 1880s, American Standard has set the standard for clean and affordable heating solutions. From early cast iron radiators to today's most energy-efficient heating and cooling systems, American Standard delivers durability and product excellence. Because American Standard has been improving the comforts of home for more than 135 years, it has proven itself time and again as a brand you can trust, as a brand that delivers on its promise of HVAC systems designed with cutting edge technology.
Master the Climate of Your Home
American Standard's products are designed to give you precise control over the climate of your home's interior. While you can't control the weather, you can control the comfort level of your home with American Standard's products. The company's programmable thermostats provide customers with climate control right at their fingertips. You can find the perfect balance for your home when it comes to temperature and humidity when you install an American Standard HVAC System and indoor air quality products.
Energy-Efficient Products
American Standard offers a wide array of products that are known for their energy efficiency. Customers will find affordably priced systems that also save them substantially on energy costs. If you are tired of paying escalating energy costs because of your aged and inefficient furnace or AC unit, find out how American Standard's product lines can help you save money. In its own operation, American Standard is committed to reducing its environmental footprint with best industry practices promoting energy conservation and responsible manufacturing. You can also save money on energy when you install the right system for your home. Your American Standard dealer can help you select a model that is ideal for the size of your house. The right-size HVAC system is another way you can ensure energy-efficient operation.
American Standard Products
American Standard boasts a comprehensive menu of heating and cooling solutions including air conditioners, heat pumps, coils, packaged systems, ductless systems, furnaces, air handlers, thermostats, and much more. Each product is stamped with the American Standard brand, so you know it's designed for durability. Naturally, warranties for products and systems are available. Talk to your American Standard dealer about warranties on models you are interested in.
Buying a new HVAC system is a major decision for any homeowner. You can simplify the process by choosing a company whose products are renowned throughout the industry for their outstanding performance. For more information, be sure to visit your nearby American Standard dealer.
Have a specific Heating, Ventilating, & Air Conditioning related question?
Ask a Professional. We're here to help! Call anytime day or night (321) 757-9008