Back to Manufacturers
Bryant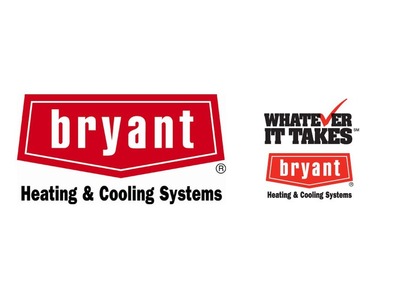 In business since 1904, Bryant Heating & Cooling Systems has more than a century of experience when it comes to home comfort. Bryant features heating and cooling products that are known for their high quality and durability. Featuring products like air conditioners, gas furnaces, indoor air quality systems, and thermostats, Bryant manufactures systems that are known for their high efficiency and affordability.
Air Conditioning Systems
Bryant is a leader when it comes to energy-efficient air conditioning systems. For 100 years, they've been involved in advancing the designs of AC units to enhance the comfort of home. Today's models like the Evolution System are known for their reliable economic performance. These models meet strict energy efficiency standards; they use less energy to keep your home cool and comfortable while saving you money on utility costs.
Gas Furnaces
Bryant manufactures exceptional gas furnaces that are built solid to operate efficiently year after year. A furnace is a substantial investment, so it's always a good idea to purchase one made by a manufacturer that makes excellent products known for their longevity. The Evolution and Legacy furnace lines won't disappoint you with their durable quality and efficient operation. Bryant furnaces are extremely popular and are sure to enhance the comfort of your home.
Indoor Air Quality Systems
Bryant features world-class air purifiers and filters, humidifiers, dehumidifiers, and ventilators that can enhance the air quality of your home. In many cases, the air quality of homes is more polluted than outdoors; you'll literally breathe easier when you install a Bryant indoor air quality system. With improved circulation and moisture control, you can substantially improve the quality of the air you breathe in your home night and day.
Thermostats and Controls
Bryant features a wide array of state-of-the-art thermostats and controls. From programmable thermostats to advanced controls that allow you to heat or cool specific zones of your home, Bryant's offerings are known for their effective operation and are easy to use. With various types to consider, you're sure to find a Bryant thermostat that fulfills your home's needs.
Your area Bryant dealer can help you select Bryant products that are ideal for your home. When installing an essential feature to your home like a furnace or air conditioning unit, it's important to choose a product that has an excellent reputation. Bryant has been living up to its reputation for top quality for more than 100 years. To find out more about this historic company, contact your local Bryant Dealer or visit the company's website.
Have a specific Heating, Ventilating, & Air Conditioning related question?
Ask a Professional. We're here to help! Call anytime day or night (321) 757-9008