Back to Manufacturers
ComfortMaker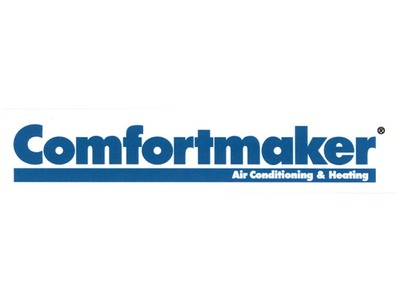 When it comes to heating and cooling your home, Comfortmaker has a terrific array of products that are known for their affordable prices and excellent quality. Comfortmaker produces energy-efficient air conditioners, gas furnaces, heat pumps, and more. Reliable operation paired with great customer support make the Comfortmaker brand worth checking out. The company's commitment to energy efficiency is attracting many customers who want to upgrade their aged units. If you want to upgrade your heating or cooling system, be sure to check out ComfortMaker's extraordinary offerings.
Comfortmaker Products
Comfortmaker regularly receives great product reviews for offerings such as: air conditioners, gas furnaces, oil furnaces, heat pumps, cooling heat pumps, fan coils, split systems, packaged systems, and more. Many of Comfortmaker's top products have earned high energy efficiency ratings. With the company's competitively priced products, customers stand to save considerably when they upgrade to a Comfortmaker heating and cooling system. If you are looking for an energy efficient model, ask your Comfortmaker dealer to talk to you about products with the Energy Star label.
High-End Customer Service
When you choose a Comfortmaker product, you can expect exceptional customer service long after your installation is complete. Great warranties and friendly customer staff have helped the company build its loyal customer following. Comfortmaker stands behind its products with great warranties like the 10-Year No Hassle Replacement limited warranty. Your Comfortmaker dealer will explain the company's various product warranties during your selection process.
Product Benefits
Comfortmaker designs products that offer customers exciting benefits. For customers who value a quiet system, Comfortmaker is a great choice for their home. Products are designed to operate efficiently without causing a ruckus every time they are used. Quiet heating and cooling solutions will enhance the atmosphere of your home and give you the precise temperature control you need to enjoy your setting. Comfortmaker also designs products that are durable. When you invest in an HVAC system, you want to know that it's built to last. Comfortmaker's products are manufactured with longevity in mind. Finally, Comfortmaker's products are efficient. When you install an efficient heating or cooling unit designed by Comfortmaker, you can expect to enjoy its smooth operation and reduced energy bills.
If you're planning to shop for a new HVAC system, Comfortmaker's heating and cooling solutions might be ideal for your home. Reliable products at affordable prices is what you'll find when you shop the Comfortmaker brand.
Have a specific Heating, Ventilating, & Air Conditioning related question?
Ask a Professional. We're here to help! Call anytime day or night (321) 757-9008