Back to Manufacturers
Daikin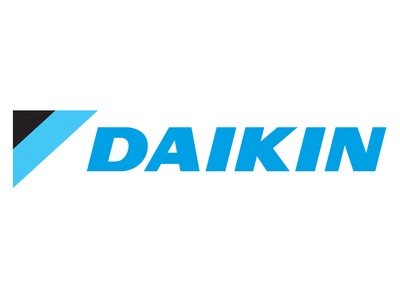 Founded in 1924, Daikin is best known for its production of air conditioners, but it also produces top-quality heat pumps. Daikin was first established in Japan, but it founded branches in the U.S. during the 1950s. While some of the company's products have light commercial applications, most of their manufactured system are designed for the residential setting. Since 1995, Daikin has been committed to producing earth-friendly AC units that operate with reduced energy needs. If you're looking for a ductless AC system or heat pump, you'll find that Daikin has some exceptional products to consider.
Daikin's Energy-Saving Technology
With its inverter-type technology, Daikin's air conditioners are able to reduce energy usage by up to 30%. Daikin's systems do this by adjusting motor speed in accordance with temperature rather than shutting on and off–which requires more energy. By relying on the most innovative advances in energy efficiency, Daikin is building impressive product lines that are known for their reliable functionality as well as their energy efficiency.
What Does Daikin Sell?
Although more than 80% of Daikin's business is centered upon air conditioning systems that company also sells products and systems such as: air-to-water heat pumps, air purifying systems, ventilation systems, heating systems, and, of course, a wide array of air conditioning systems designed for homes and businesses. Daikin is known for its great after-sales care, so you can expect strong support from the company as well as protective warranties. With its strong customer service platform, you can depend on this company which has decades of expertise and experience.
Daikin Global
Daikin's products make their way around the world. As an international brand, Daikin has created products that are ideal for multi-type settings. It's important to choose a heating and air conditioning system that is ideal for your climate as well as the size of your home. Your nearest Daikin dealer can help you select the right products for all your climate control needs. Daikin has been going strong for decades, which makes it a great option for customers who value experience. An HVAC system is an expensive investment in your home, but it can even add value to your home. Be sure you install a brand that can enhance your home for years to come.
With its impressive lineup of heating and cooling solutions as well as air purifying systems, Daikin is a one-stop-shop. Your Daikin dealer can provide you with more details about the specific products you choose for your home.
Have a specific Heating, Ventilating, & Air Conditioning related question?
Ask a Professional. We're here to help! Call anytime day or night (321) 757-9008