Back to Manufacturers
Goodman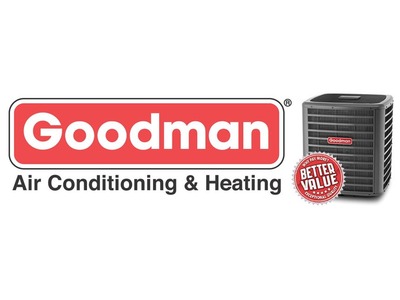 Goodman has been producing heating and cooling systems since its founding in 1982. Its decades of experience and excellent products have impressed customers throughout the industry. The Houston-based company offers a solid range of affordable climate control products that are reliable and boast energy efficient operation. Goodman's products must pass rigorous controls before making it to market. If you are looking for a reliable heating or cooling system for your home, Goodman units won't cost you a fortune, but they will enhance the comfort of your home year after year.
Goodman, a Trusted Brand
Goodman produces heating and cooling systems for residential and commercial customers. It also features affordable indoor air quality products. The company's founder instilled impressive values in the company that are still adhered to today. Goodman strongly believes that reliability and long-lasting operation are essential for its products. It also believes in designing affordable products for everyday people. Goodman has also led the way with its industry-leading product warranties that give customers the peace of mind they deserve when they invest in such an essential system for their home.
Goodman Products
Goodman produces a full menu of heating, cooling, and indoor air quality products. These products include lines of furnaces, heat pumps, air conditioning systems, ductless systems, packaged units, thermostats and controls, air handlers and coils, ventilation systems, and humidity controls. Your Goodman dealer can help you select products that are best for your home's needs. Since many of Goodman's products are designed with energy efficiency in mind, you can expect to install an affordable system that will keep your energy bills in budget.
Goodman Warranties
Goodman is known throughout the industry for its strong warranties. A warranty is essential when you are purchasing such a major system for your home. Goodman offers its standard limited warranty as well as a specialized component warranty designed to cover elements like compressors and heat exchangers. When narrow down your selection, your Goodman dealer can provide you with details about each product's warranties.
If you are ready to invest in your home and purchase a new heating or cooling system, Goodman is a brand you can trust. Moreover, Goodman's product lines are celebrated for their affordable prices. Don't settle for an inferior brand when upgrading your HVAC system. A new energy-efficient system can add value to your home and even reduce your energy bills. Talk to your Goodman dealer to find out about specific products that are ideal for your home.
Have a specific Heating, Ventilating, & Air Conditioning related question?
Ask a Professional. We're here to help! Call anytime day or night (321) 757-9008