Back to Manufacturers
Luxaire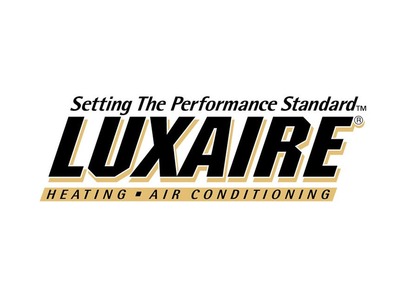 Luxaire is a celebrated brand in the heating and cooling industry. Its high-end products are known for their undeniable innovation and superior quality. Having gotten its start in 1939, Luxaire has decades of experience designing products known for their durability and performance excellence. Luxaire is a company worth getting to know when it comes time to replace your heating and cooling system or install one for your brand new property.
Luxaire's Smart Energy Products
Luxaire has an impressive lineup of energy-efficient products. Moreover, when your Luxaire dealer works with you to select a system that is ideal for the dimensions of your home, you'll understand why Luxaire is one of the most trusted names in the industry. Don't risk purchasing a system that is too large for your home's needs. You can install a Luxaire HVAC system that is tailored to the size of your home so you don't consume more energy than you need and run up expensive energy bills. When you purchase an energy-efficient Luxaire system, you can start saving on energy costs from the first day of installation.
Luxaire Products for Your Home
Luxaire manufactures various product lines for gas furnaces, split system air conditioners, split system heat pumps, ductless systems, packaged cooling/heating units, heat pumps, air handlers, evaporator coils, thermostats and controls, and indoor air quality systems. Luxaire produces top-tier products that attract buyers who understand that investing in an essential home system requires a trusted brand and outstanding products. Luxaire is also famous for its SilentAir technology. If you value a peaceful environment, you'll want to consider one of the company's reduce-noise systems for your home.
Luxaire Warranties
When you select your Luxaire system or product, you'll want to go over warranty details with your Luxaire dealer. Luxaire features standard 10-year warranties on parts and heat exchangers. The company also offers extended warranties for interested customers. Your Luxaire dealer can help you register your new system or product with the company. Be sure you register within 90 days of purchase to enjoy full warranty coverage.
When it comes time to upgrade an old HVAC system, take your time to research why Luxaire has been a leader in residential HVAC systems for decades. Its commitment to advanced technology and energy efficiency is evident in each product line. Luxaire also has a great customer service platform. For more information about specific Luxaire products and systems, be sure to contact your nearby Luxaire dealer.
Have a specific Heating, Ventilating, & Air Conditioning related question?
Ask a Professional. We're here to help! Call anytime day or night (321) 757-9008