Back to Manufacturers
RUUD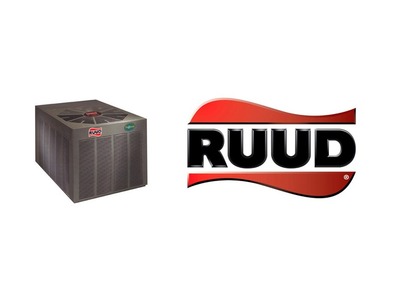 A leader in the residential and commercial HVAC industry, Ruud was founded by Norwegian engineer Edwin Ruud, who developed the first functional automatic water heater after coming to America. Today, Ruud is one of North America's best-known suppliers of heating and cooling systems. The company is committed to adopting new technologies, especially those that relate to improved operation and energy efficiency. If you are planning to replace an old furnace or air conditioner in the near future, your nearby Ruud dealer can help you select the ideal products for your home.
Ruud Products
With more than 100 years of experience in the industry, Ruud has created many lines of household and commercial heating and cooling products. Some of the company's products include gas furnaces, oil furnaces, air conditioners, heat pumps, cooling coils, air handlers, and thermostats and controls. Ruud's indoor air quality solutions are known for their innovative designs and reliable operation. Ruud's products also come with great warranties; your Ruud dealer can go over each products warranty when you shop for your HVAC system. From standard warranties to specific parts warranties, you'll feel good about the protections that the company offers.
Putting Customers First
Ruud has a loyal customer base in part because of its excellent customer service platform. You can always expect friendly customer service when you contact the company for support or with questions. Ruud is also popular with customers because it offers great financing options. Even though the company's products are competitively priced, some people prefer to finance their new HVAC systems rather than buy them outright. Over time, the cost savings associated with Ruud's energy-efficient models will help pay off the system. If you're interested in financing your heating or cooling systems, your Ruud dealer can help you apply.
A new HVAC system is a big investment in your home. It's important to work with a company that can help you select and install the right model for your home or business. A system that is too large or too small can negatively affect your setting and your pocketbook. Systems that are too small may suffer breakdowns because they can't keep up with heating or cooling demands for the large space. Systems that are too large are going to use far more energy than your setting requires–and that's going to lead to skyrocketing energy bills. You can trust your Ruud dealer to help you customize the perfect system for your home.
Have a specific Heating, Ventilating, & Air Conditioning related question?
Ask a Professional. We're here to help! Call anytime day or night (321) 757-9008