Back to Manufacturers
TempStar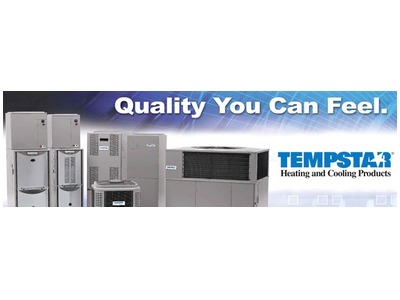 A subsidiary of Carrier, Tempstar designs heating and cooling solutions that enhance the comforts of home. Their energy-efficient products are tailored to residential use. If your current HVAC system is costing you repairs, operating inefficiently, and forcing you to pay escalating energy costs, you will find that Tempstar offers reasonably priced products known for their great reliability and strong warranties.
Tempstar Products for Your Home
When it comes time to invest in a new HVAC system for your home, Tempstar has some exciting offerings to consider. Tempstar features a large array of products that include: furnaces, heat pumps, air conditioners, thermostats and wall controls, packaged systems, and much more. While it can be difficult to select a system that best suits your home's heating and cooling needs, your Tempstar dealer can easily help you navigate product offerings to determine the best products for you. Each product has been rigorously tested for quality. In addition, great warranties are in place with Tempstar to protect your investment.
Exceeding Energy Department Standards
Many customers are relieved to find that they can't really go wrong with any Tempstar system when it comes to energy efficiency. Tempstar's products either meet or exceed the U.S. Energy Department's standards for efficiency. The key is to choose a system that is ideal for the size of your home so you aren't paying for needless energy with a system that is too large and so you don't suffer ineffective climate control with a unit that is too small for your home. One of the best reasons to get rid of you outdated HVAC system is to take advantage of today's incentives and tax rebates. Instead of continuing to pay exorbitant energy bills, you can enjoy reduced costs by installing a Tempstar heating or cooling system.
Awesome Customer Care
Tempstar realizes that its customers aren't heating and cooling experts. They don't have to be. Tempstar dealers are skilled and able to help customers put together a great heating and cooling system with products that will make home feel as comfortable temperature-wise as possible. When you purchase a Tempstar product, you can expect dedicated post-purchase support. If you have questions about any Tempstar products, you'll find that the company's customer service department can provide the information you need.
When it comes time to invest in a new HVAC system for your home, you should visit your nearest Tempstar dealer to find out about how the company's products can enhance your home.
Have a specific Heating, Ventilating, & Air Conditioning related question?
Ask a Professional. We're here to help! Call anytime day or night (321) 757-9008