Back to Manufacturers
Trane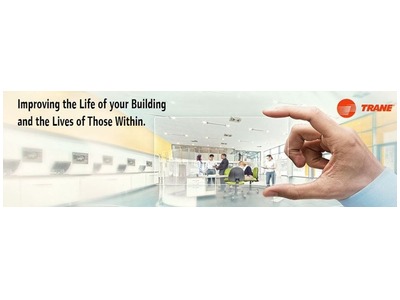 Founded as a family business in 1885, Trane is a heating and cooling industry leader that manufactures industrial, commercial, and residential air conditioning systems, furnaces, heat pumps, air handlers, air cleaners, thermostats, and a wide array of related products. As one of the most successful and best-known companies in the industry, Trane continues to be a standout with its innovating heating and cooling solutions for homes and businesses around the world.
Trane Product Lines
Trane offers services and products that allow home and business owners to control the quality and temperature of their indoor air with reliable precision. Trane is revered worldwide for its advanced technology and energy-efficient solutions when it comes to heating, cooling, and improving air quality. In addition to Trane's regular product lines, the company also features custom solutions for large-scale projects, commercial buildings, and industrial settings. Although Trane is a popular commercial HVAC system manufacturer, its residential solutions are no less innovative, durable, and energy efficient.
A Reputation for Excellence
Perhaps you have a neighbor that swears by Trane products or you've read some great reviews about Trane HVAC systems online. If these good references don't convince you to select a Trane system for your home, perhaps you should consider who else favors Trane. Trane systems are used to heat and cool famous buildings around the world like the Kremlin in Moscow, the International Airport in Bangkok, La Scala Theatre in Milan, the Olympic Sports Complex in Athens, and even the Statue of Liberty in New York City. Wouldn't it be grand to heat and cool your home with a system favored by Lady Liberty? The fact is that Trane is respect around the world for its advanced HVAC systems and exceptional customer service.
Selecting the Right System
Unless you work in the heating and cooling industry, you may not have the expertise to select the best type of system for your home. Fortunately, your Trane dealer can easily help you narrow down selections so that you install the system and features that are ideal for you and your setting. In addition to their competitive prices, Trane products boast energy-efficient features that are sure to save you money on your monthly energy bills. If you are interested in choosing the most energy-efficient heating and cooling system on the market today, talk to your Trane dealer to learn how Trane products enhance the environment while saving you money.
Have a specific Heating, Ventilating, & Air Conditioning related question?
Ask a Professional. We're here to help! Call anytime day or night (321) 757-9008