Back to Manufacturers
YORK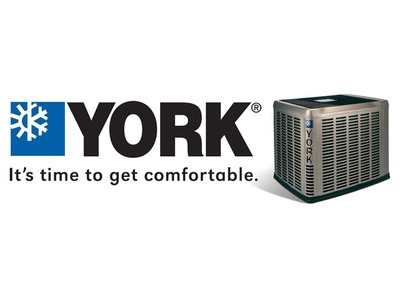 With its 135 years of experience, it's no surprise why York is a name that is synonymous with heating and cooling. York serves residential and commercial customers with some of the most innovative products in today's marketplace. Investing in a York heating or cooling system can enhance the comfort of your home for decades. Built to last, York systems are also competitively prices and energy efficient. To learn about specific products and warranties, you can talk to a York dealer near you.
York for Residential Customers
York manufactures furnaces, air conditioners, heat pumps, thermostats and controls, and indoor air quality devices. From packaged units to mini-split systems, York features many exciting options for residential customers. From its headquarters in York, Pennsylvania, the company has achieved worldwide net sales in excess of $14 billion. Because York is a trusted brand, customers rightfully flock to its products that are known for their continued innovation and durability.
York for Commercial Customers
Acclaimed among its commercial clients and customers, York designs HVAC systems to accommodate structures both large and small. York's commercial customers rely on York for its reliability. Investing in a commercial heating or cooling system is essential for any business; investing in an inferior brand isn't an option for businesses that can't afford downtime because their heating or cooling system fails. If you are a contractor or commercial customer, your York representative can help you navigate York's wide array of commercial heating and cooling systems and other products that will enhance the air quality and comfort of your business.
York: An Energy-Efficiency Leader
Having been founded in 1874, York has led the heating and cooling industry by advancing its designs from one model to the next. Today's York products are among the most state-of-the-art offerings the industry as to offer, particularly in terms of energy efficiency. York is committed to designing energy-efficient systems that operate effectively on less energy and save customers substantially on their monthly heating and cooling costs. About half of York's products bear the Energy Star label. Your York dealer can help you choose an energy-efficient model or system that is ideal for your home and the climate you live in.
York has a demonstrated history of product quality and design innovation. Your furnace or air conditioner is a major investment. With a York furnace or AC unit, you can enjoy year after year of smooth operation. Be sure to ask your York dealer about specific warranties that are sure affect your purchase decision.
Have a specific Heating, Ventilating, & Air Conditioning related question?
Ask a Professional. We're here to help! Call anytime day or night (321) 757-9008