Back to Locations
Titusville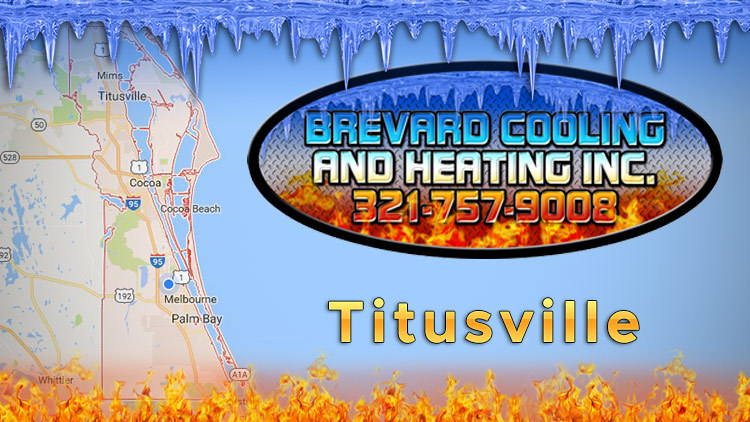 ---
If you need help with your air conditioner, furnace, or some other piece of HVAC equipment in Titusville, call Brevard Cooling and Heating, Inc. for the best service in the area. At Brevard Cooling and Heating, Inc., we are proud of our reputation as the leading HVAC business in Titusville. We have been in business for a long time, and we have more than 34 years of combined experience.
During our time, we have learned a thing or two about operating in Titusville. We have learned how to make sure our customers are happy and satisfied, and we're excited for the opportunity to show you just how great our service is!
We make sure that all of our professionals are highly-trained. Each and every one of them is required to obtain all the licenses, certifications, and other credentials required by law. What's more, we take steps to ensure your comfort when you allow them into your home or business: we perform background checks and drug screening to make sure that they are truly professionals in every sense of the word.
If your air conditioning is going out, or if your furnace is not working properly, give our Titusville office a call. We'll be happy to send someone out to investigate the matter and pinpoint the issue.
If it's something minor, we may be able to make a repair or adjustment right there on the spot. On the other hand, if it's something major that might require the installation of a new air conditioner or furnace unit, we'll sit down with you, explain the problem and possible solutions, and let you make the choice that you feel is best for your home or business.
Let us show you why we have the reputation as the best place to go for HVAC service in Titusville. We look forward to working with you!