Back to Services
New Air Delivery Systems (Duct Work)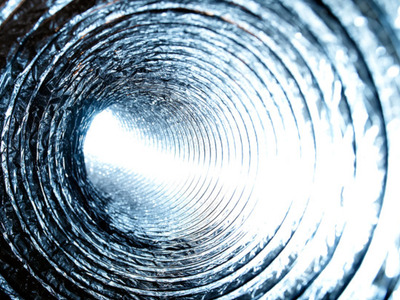 Some people spend a lot of money having their air conditioner or furnace tuned up and maintained in proper working order. While this is a good idea, it's self-defeating to pay attention to the HVAC unit (the furnace or air conditioner) while neglecting the means through which the air is delivered to your home or business—the duct work.
Stop Throwing Away Money
The duct work is a vital and yet frequently overlooked part of your furnace and air conditioning system. Without proper duct work, you can end up wasting ridiculous sums of money as your unit pumps air out into a leaky duct system. You can end up losing valuable heated and cooled air into your home or office crawl space, attic, or even inside the walls.
Let Brevard Cooling and Heating, Inc. come take a look at your duct work. We can tell whether it's in good repair, or whether you're losing your heated or cooled air to a hole somewhere. What's more, we can ensure that all the connections are snug and proper, thereby helping to keep the overall system in good running order.
Let Brevard Cooling and Heating, Inc. install new duct work to keep your home or business comfortable
Over time, some duct work simply needs to be replaced. Whether this is due to the development of gaps as the system settles, or due to damage from flooding, rodent infestation, or some other reason, the fact of the matter is that if your duct work is too old, it may very well need to be replaced.
At Brevard Cooling and Heating, Inc., we can come to your home or business and inspect your duct work. If it does need to be replaced, we can present you with your options and explain
Have a specific Heating, Ventilating, & Air Conditioning related question?
Ask a Professional. We're here to help! Call anytime day or night (321) 757-9008