Back to Services
Free Second Expert Opinion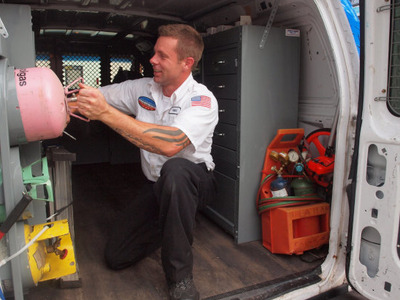 Have you been told that you require expensive repairs or upgrades to your heating, ventilation & air conditioning system? Are you wondering whether it's really necessary to have all that work done, or whether you're being given a fair price? At Brevard Cooling and Heating, Inc. we are more than happy to provide you with a free second opinion so you can be sure you're being treated fairly.
Make Sure You're Being Dealt With Fairly
Some dishonest businesses make a practice out of inflating the amount of work that needs to be done in a given situation. They know that their customers won't know the difference, and they rely on that when they engage in the questionable practice of overpricing their work.
Here at Brevard Cooling and Heating, Inc., we are proud of our reputation as honest and fair business owners. We have a long history of dealing with our customers fairly and honestly, and we work hard to keep that reputation.
We are happy to come to your home or business and take a look at your furnace or air conditioning system. We can tell you whether the bid you were given was a reasonable one—both in terms of the amount of work that needs to be done as well as the price for that work.
If you elect to use us for the job, we're happy to provide the service you need at a price that's fair. On the other hand, if you choose to go with a different company…we're just happy to be of some service to you and help you get a fair shake.
Don't let some unethical technicians take advantage of you. Don't let them overbid your job, leaving you with an empty bank account and some sub-quality work. Let Brevard Cooling and Heating, Inc. give you a free second opinion.
Have a specific Heating, Ventilating, & Air Conditioning related question?
Ask a Professional. We're here to help! Call anytime day or night (321) 757-9008