Back to Services
Air Conditioner and Heater Manufacturer Warranty Information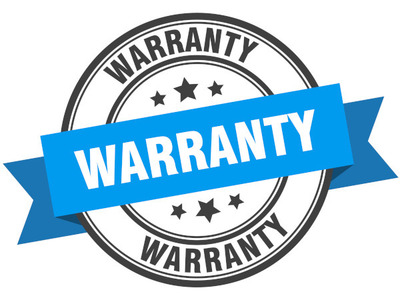 If you didn't buy your air conditioner or heating system from us, don't worry. We honor all registered warranties, even if we didn't install it. With 24 hour service available at your figure tips, we are always just a phone call away. So give us a call morning, noon or night we never charge overtime.
The Warranty Period on your air conditioning and heating system will save you money on breakdowns. But not all warranties are created equally. If you want to know if your air conditioning and heating system is still under warranty give us a call.
Here is the warranty list:
COMPRESSOR WARRANTY
A compressor warranty covers the compressor, which is the heartbeat of the Air conditioning system. Most Compressors come with a 10 year warranty. When a compressor fails 99% of the time it is from improper installation. If you have had a compressor failure or multiple compressor failures give us a call, you deserve a better company to serve you. With certified, drug tested, and background checked technicians compressor failures will be a thing of the past. As a home owner the best way to protect your investment is to have tune-ups done every year by a certified technician. A good technician will help prevent future breakdowns.
PART WARRANTY
A part warranty covers the capacitors, fan motors, blower motors, relays, transformers, contactors, heat strips, etc. and in some warranty plans the evaporator coil and the condenser coil. The most common break downs can be prevented by yearly tune-ups. Over time capacitors get weak and the weaker a capacitor gets the more electrical strain gets put on the motors. These motors include compressors, fan motors, and blower motors. Even though a system has a part warranty major problems happen after the warranty period and could cost you money.
COIL WARRANTY
A coil warranty covers the coil against manufacture defects. An evaporator coil and/or condenser coil should be replaced under warranty if a leak is present. If you have ever had refrigerant added to your system a leak check should be performed immediately. Leaks cause the compressor to lose oil and can lead to a compressor failure and more. Has your system ever had refrigerant added? If yes, was the compressor oil replenished?
LABOR WARRANTY
A Labor warranty covers the actual work performed by the technician. If your system is still under a registered labor warranty you do not have to pay for any warranty work performed on your system. We honor all registered labor warranties. Our company has a special warranty license to perform work on registered equipment at no cost to you.
LIFETIME WARRANTY
A Lifetime warranty covers a specific component for life. The warranty only applies to the original purchaser and is not transferable. If the original owner who purchased the warranty is no longer living at the purchased residence, the warranty has ended.
EXTENDED WARRANTY
An extended warranty extends the time frame of any specified warranty.
Have a specific Heating, Ventilating, & Air Conditioning related question?
Ask a Professional. We're here to help! Call anytime day or night (321) 757-9008