Back to Services
Quick System Check Ups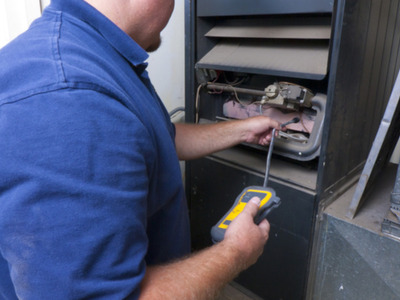 When your furnace or air conditioner begins to wear out, you don't always know it right away. In fact, some heating and cooling equipment can limp along for years, operating inefficiently and costing you untold amounts of money in wasted utility bills.
In addition, some heating, ventilation, & air conditioning equipment must be serviced from time to time in order to operate properly and last the maximum amount of time possible. That's why you need to have your system checked out by a professional on a regular basis.
Use Brevard Cooling and Heating, Inc. for your system checkups
When you call us for a quick check-up, we send a highly-trained professional to your home or business. Our technician will closely inspect your HVAC equipment, checking for signs of wear and keeping an eye out for common problems.
If nothing is wrong with your heating and cooling system, our technician will tell you so, and you can rest easy knowing that everything is in proper working order. This helps with budgeting operations as well, since you'll know that you don't need to start setting funds aside to repair or replace your equipment at that time.
If we do find something wrong, we can usually fix it quickly and effectively. If there is a major issue, we will sit down with you and go over our findings. We'll show you exactly that the issue is, and we'll explain your different options. We want you to be comfortable making the best choice for your home or business, and we believe that educating you is the way to get there.
If you have never noticed any signs of trouble with your air conditioner or furnace, it's still a good idea to have a quick system checkup on a regular basis. This will keep things running at peak efficiency. Call us today, and we'll come right over!
Have a specific Heating, Ventilating, & Air Conditioning related question?
Ask a Professional. We're here to help! Call anytime day or night (321) 757-9008