Back to Services
Break Down Repairs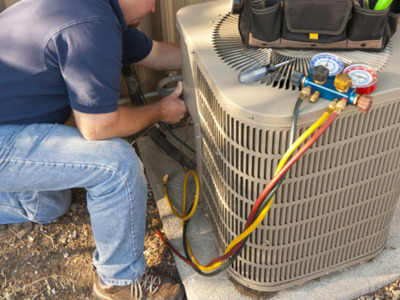 If your furnace or air conditioner has broken down, chances are you want to get it fixed quickly, professionally, and efficiently. You don't want to suffer through a cold winter or a hot summer without your heating and cooling equipment. At the same time, you don't want to have to pay an unreasonably high charge just to get someone to come look at your equipment. Finally, once you do pay to have something repaired, you don't want to have to turn around and have it done again a few months later due to a sub-par repair job.
Fortunately for you, Brevard Cooling and Heating, Inc. offers quality repairs at a very reasonable rate. We have been a family-owned business in the area for a long time: we have more than 34 years of combined experience. We know what we are doing, and we are proud of our reputation for friendly, quality service.
Call Brevard Cooling and Heating, Inc. for all your repair needs
When you call us, we send a highly-trained professional to your home or business. You never have to worry about who you're letting in the door because we thoroughly screen our employees to ensure your safety and comfort.
What's more, we make sure that our technicians hold all the necessary licenses and credentials. When you get a professional from Brevard Cooling and Heating, Inc., you're truly getting a professional.
If you go with a company that is not as reputable and well known as we are in the area, you could end up with a poorly-trained 'technician' in your home or business. Instead, go with the name that has been a mainstay in the HVAC industry for years: Brevard Cooling and Heating, Inc..
We're here to help you out, and we are looking forward to showing you exactly why so many people rely on us for their breakdown repairs.
Have a specific Heating, Ventilating, & Air Conditioning related question?
Ask a Professional. We're here to help! Call anytime day or night (321) 757-9008