Back to Services
Duct Sanitizing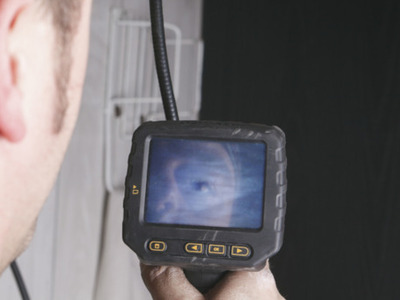 It's important to have your duct work cleaned out from time to time. As the months and years pass, dust, pollen, and even dander can build up in the ductwork of your home or business.
While you may not see this taking place, you'll certainly notice the effects: substantial deposits can make your furnace or air conditioner have to work harder to move air through the duct system.
Also, these deposits can wreak havoc on the air quality in the building, causing misery for anyone with an allergy or other breathing issues.
However, simply cleaning out the duct work is not always enough. While this is great to remove the built-up deposits, it won't do much to address things such as odors that have their source in organic material in the duct work.
That's where duct sanitizing comes into play.
Duct sanitizing: your answer to unpleasant odors and dangerous deposits
Sometimes mice or other rodents may access your duct work and eventually die there. As they decompose, their bodies will emit an unpleasant odor. Then, when your furnace or air conditioner kicks on, that odor is spread across the building.
Of course, there can be other issues that require duct sanitizing. If you have had an issue with toxic mold growing in your duct work, or if you for some other reason have been told that your ducts need to be sanitized, we at Brevard Cooling and Heating, Inc. are here to help!
We use highly specialized equipment to move a sanitizing solution through your duct work. This has the effect of safely, quickly, and effectively removing any odors or dangerous deposits. As a result, you can breathe better and without concern as to what you may be breathing in.
Call Brevard Cooling and Heating, Inc., today, and let us come help you out!
Have a specific Heating, Ventilating, & Air Conditioning related question?
Ask a Professional. We're here to help! Call anytime day or night (321) 757-9008