Back to Air Conditioning
Mid-Summer Maintenance Tips
Posted: August 30, 2021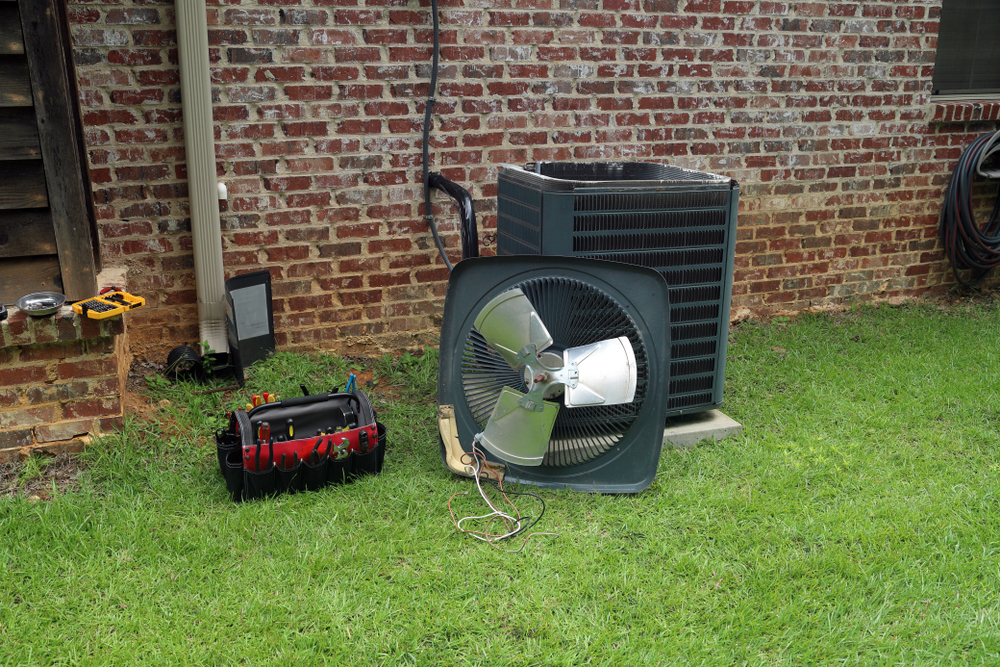 Temperatures throughout the tropical Brevard County, Florida have been soaring, many days the heat index has been over 100𝆩 F. Even though we are more than halfway through summer, there are still plenty of weeks ahead with intense heat and high temperatures. What this means is that our HVAC units have been working hard and will have to continue to work hard.
It's a great time to get a maintenance check or perhaps your unit needs service. If you've noticed any issues, even some that seem small, like more frequent cycling or it's taking longer for your home to cool down, we can help! If you have noticed any sharp increases in your electric bill costs, it could be an indicator that there is a more serious issue with your air conditioning system. You can get a free quote here.
HVAC Maintenance in the Middle of Summer
Often preferred in the end of spring or early summer, an HVAC tune-up is an important service you shouldn't skip. If you didn't get a tune-up at the beginning of the season, our technicians can assist you now though.
During a maintenance tune-up, your AC system will be thoroughly inspected, any issues will be investigated. Each component of the system will be looked at and cared for to ensure peak performance. There are a variety of services and tests that can be utilized, possibilities include:

• Air Filter Replacement - During the summer your system typically runs more frequently, this means that the filter can collect more dust, dirt and debris. If you spend a lot of time at home, run the system daily and have allergies, even mild ones, you would most likely want to change the filter every month. Failing to replace the filter can bring a myriad of unwanted issues like: allergen buildup, uneven cooling, short cycling and more.

• Remove Dirt from Air Ducts (this includes removing obstacles from the vents - Air ducts and vents found within your HVAC system can, in some cases, capture a higher amount of pollutants than air filters do. So, ensuring they are clean will help not only keep the air quality in your home purer, but will assist the function of the system in its entirety. We offer Duct Cleaning and Duct Sanitizing services.

• Wiring Inspection- Over time, electrical components of your HVAC can degrade or deteriorate. A trained and certified technician can check the wiring to ensure everything is in working order and ensure you and your home are safe.

• Check for Refrigerant Leaks - You don't want a refrigerant leak amid summer heat. Refrigerant is a key component in HVAC systems, it cools the air going into your home. Signs of a possible refrigerant leak include: high electric bill, longer duration to cool home, constant cycling and more.

• Accurately Adjusting Thermostat Settings - Summer brings changes in schedule to some. If your schedule has changed or you know you will be away on vacation be sure to adjust your thermostat settings accordingly. For those who leave their home during the day for work, one suggestion is to raise the temperature by a few degrees, while still maintaining 55% humidity levels. So, for example, if you sleep with the thermostat set to 77 degrees, set it at 80 degrees during the day while you are at work. If you are working home due to COVID-19, try your best to keep the temperature set at a comfortable temperature during the day, one that isn't too far off from the night time temperature. Every home is different and will cool or heat unique to build type and lifestyle. We can help you find the most energy efficient setting.
Call us today to schedule your mid-summer or end-of-summer maintenance service for the HVAC system of your home or business. We look forward to working with you and keeping you and home cool when you need it most!
Have a specific Heating, Ventilating, & Air Conditioning related question?
Ask a Professional. We're here to help! Call anytime day or night (321) 757-9008