Taking Necessary Precautions to Prevent The Spread of Coronavirus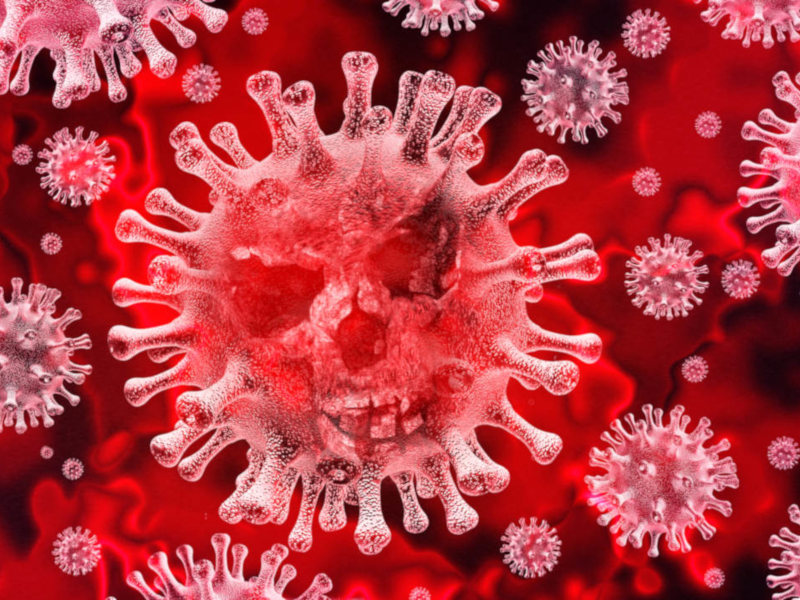 During this time of crisis, we at Brevard Cooling and Heating understands how important it is to take all the necessary precautions in aiding in the defense of the spread of the Novel Coronavirus. Although many businesses have closed due to COVID-19, Brevard Cooling will remain open for as long as possible to make sure our customers get the services they need.
We are checking all employees to ensure their body temperature is in the normal range. All our service technicians are required to wear gloves and shoe covers when entering a home. All employees have been instructed to stay home if they show any signs of illness.
All employees are instructed to wash hands frequently and maintain daily standard hygienic practices recommended by the CDC. The CDC recommends frequent hand washing with soap and water for at least 20 seconds, avoiding close contact with people who are ill, staying at home as much as possible, cleaning and disinfecting frequently touched objects, covering your mouth/nose with a face cover when around others, covering a sneeze or a cough with a tissue and then disposing of that tissue, and maintaining social distancing of 6 feet between people.
Being Proactive During This Global Pandemic
In addition to these practices, we recommend being proactive by having a high-output UVC introduced to your HVAC system to purify your air. The central cooling and heating system in your home is a damp, dark environment which unfortunately serves as the perfect breeding ground for bacteria and microorganisms. Did you know that your HVAC system can move over 1 million cubic feet of air throughout your home or business each day?
In the absence of preventative maintenance and proper filtration, your system will collect a build up of dirt, dust and pathogens that are potentially harmful to the health of you and your loved ones, such as:
Bacteria
Mold
Pollen
Viruses
When the air inside your home is continuously recycled, it can lead to an accumulation of the above airborne contaminants. Since homes built today are much more energy efficient than they were in previous years, there is less room for 'outside air' to find its way into the home.
What you end up with is air that, according to the Environmental Protection Agency (EPA), can be anywhere from two to five times lower quality than 'outside air'. In other words, the air quality in your home can even be up to one hundred times worse quality than outside air! That's a stunning realization. The American College of Allergists notes that approximately 50% of all illnesses are either aggravated or caused by polluted indoor air. How is the air quality in your home?
The professional team of Brevard Cooling and Heating is proud to be ahead of the curve of the Novel Coronavirus and is able to offer our customers the very best products and practices in the area.
High-Output UVC to Purify the Air Running Through Your HVAC
It is very important to understand that not all UVC lights will sterilize the air in your home. Oftentimes, companies claim the products they offer will sterilize the air in your home, you pay for the service, and wind up having the same health issues or worse than before.
The products we carry are the most powerful residential UVC lights on the market, producing the highest sterilization and kill rates available. A UVC lamp that has been properly installed improves the overall quality of your air as well as reduces the likelihood of contracting any viruses. The air quality will be improved for anyone who suffers from allergies, COPD, asthma, or other respiratory issues. In addition to the high-output UVC lamps, equip your home with a polarized-media electric air cleaner.
Our air cleaners remove even the smallest submicron particles circulating throughout your HVAC system and home. Without the polarized-media air cleaner these particles are actually absorbed into your blood stream, lungs, and respiratory system. Ultimately leading to asthma, allergy symptoms and more. Did you know that 98% of all airborne particles are actually too small for top quality disposable air filters to collect?
Choosing to replace that disposable air filter with a high efficiency electric air cleaner will not only improve the air quality of your home, it will also protect your cooling and heating system and increase its longevity. In addition to purifying the air, our high-output UVC lamps will sterilize airborne viruses, germs and bacteria as they pass by the lamps, this inhibits their ability to reproduce which renders them harmless! The air cleaner will also assist with lowering odors throughout your home or business.
How Does the Polarized Media Electronic Air Cleaner Work?
The air cleaner uses a safe, 24-volt current to establish a polarized electric field. Airborne particles then pass through the field and adhere to the media, stopping them in their tracks from circulating through the air you breathe. The best part is that the air cleaners can easily be installed into the existing filter tracks, avoiding any major changes and costly ductwork modifications.
Future maintenance is done with ease, as each polarized media air cleaner uses a disposable media pad which is easily replaced in minutes! Your health and the air quality of your home matters to Brevard Cooling, which is why the lamps we utilize are 3.3 times more powerful than our competitors' standard lamps, the air running throughout your home or business will be sterilized 24 hours a day. The germicidal UVC technology that comes with our lamps is so powerful they are used in healthcare facilities, including hospitals.
High-Output UVC Lamps are Able to Kill Bacteria and Viruses
The products offered by Brevard Cooling and Heating, specifically the Series 3 FM and RM UVC lights are the most powerful residential UV lights currently on the market, the kill and sterilization rates of airborne contaminants are second to none. The UVC has the ability to kill any viruses and bacteria, however the intensity varies between the strains, and even if the intensity of the UVC doesn't kill a virus, it certainly will disrupt the DNA of the microorganism and render it harmless.
Some viruses are easier to kill than others, but sterilization of most viruses and bacteria will occur at the 1000-microwatt range. Here are a few examples of bacteria and virus and the microwatts needed to ensure bacterial and viral cell death.
Adeno Virus Type III - 4,500 microwatts to kill
Bacteriophage - 6,600 microwatts to kill
Influenza - 6,600 microwatts to kill
Infectious Hepatitis - 8,000 microwatts to kill
Our FM UVC and RM UVC product models are designed to not only meet but exceed the parameters set forth by the Westinghouse and RTI labs. Upon testing, these labs reported that a minimum of just 110 microwatts was required in an airflow, up to 2400 CFM to reach 70-85% kill rate for most airborne micro-organisms in your duct system. The Novel Coronavirus falls into this category.
The intensity of the lamps is measured at 1 meter from the lamp, as air contaminants get closer, the intensity is increased. At two-inches from the lamp there are 5,814 microwatts permeating the air and killing bacteria and viruses in its path.
We can't completely eliminate the possibility of infection from a virus, but we can buildup your defenses to combat viruses, germs, or any airborne illness with a high-output UVC lamp and electronic air cleaners. However, it is probable that deactivation and sterilization of the virus is achieved each time the microorganisms pass the lamp in your HVAC system, and your residential or commercial property will much better off with the above-mentioned products being utilized.
Brevard Cooling and Heating cares about the health and safety of our customers and our community. With a combined amount of experience surpassing 30 years, you can rest assured that we are a reliable, trustworthy, professional company and treat our customers and their homes with the utmost respect. Call us today for a free estimate on an HVAC upgrade - (321) 757-9008.
Learn More
High-Output Geremicidal UVC Lamps from SolaceAir
Polarized-Media Electronic Air Cleaner
How is the air quality in your home?
Time-release Drain Pan Treatment