Back to Helpful HVAC Hints
Is Your Furnace Ready For Winter?
Posted: December 28, 2020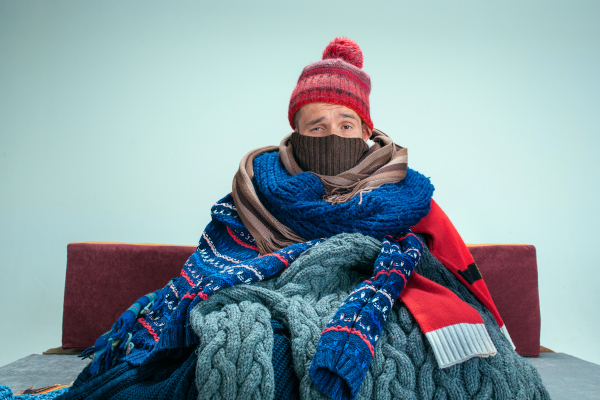 Need Heating Repair or Maintenance in Brevard County? Call Brevard Cooling & Heating!
Winter has arrived in Brevard and with it has come some pretty cold nights! While most days we still get to enjoy 70-degree afternoons and mild evenings, cold fronts will become more popular over the next few months meaning you will probably need to turn on the heat at least once or twice.
Most heating systems in Florida don't get much use, so when they do it's important to know your heater is going to work well and safely. We always think about tuning up our AC systems, but what about our furnaces? Have you had your duct work checked lately? Periodically having your heating system tuned up and maintained is essential for keeping it working efficiently.
Whether you choose to perform some of this maintenance on your own, or call in a heating and cooling professional like Brevard Cooling, you may have some questions about your heating system.
Why does my heater smell when I first turn it on?
Your furnace sits unused almost the entire year. It builds up dust while not in use and that dust just sits there collecting until the heater is turned on. When you turn on your furnace, all the dust that has been collecting over the last 9 or 10 months burns off and create that weird burning smell. Awesome, right?
Dust is collecting in my furnace? How do I clean it out?
There are a few basics things you can do to clean your furnace heating system on your own. Before you get started, always ensure the furnace is turned off!
Once the furnace is turned off, it's time to check the filter for damage or dust. The filter is usually found inside the front of the furnace. You may need to unscrew the front panel to access it.*
*If you have any difficulty removing the front panel, or the filter, it's possible there is another issue and you should contact a heating and cooling professional.
If the filter is disposable, you will find the size printed on the filter. Disposable filters can be purchased at most hardware stores or online. If it's not a disposable filter, you can try cleaning with a mild soap and water. Make sure to rinse and dry thoroughly before putting it back in the furnace.
Cleaning the blower assembly & heat exchange block can also be done by more mechanically inclined homeowners.
What if I don't have a furnace?
Many homes in Brevard do not have furnaces. They have a heat pump that is part of their HVAC system. Heat pumps do not use fuel like natural gas or oil to generate heat. Instead, they pull heat from the outside air and slowly warm your home. This is ideal for areas like Central Florida that don't have long, cold winters, but do have occasional blasts of cold weather. Because we have a generally mild climate here in Brevard, heat pumps are very popular.
Some homeowners may feel comfortable taking on the cleaning and maintenance of their heating system, but it can oftentimes be easier to have a maintenance agreement with your HVAC company instead of trying to do it yourself.
Have you checked your ducts lately?
One big oversight people have to cleaning out their HVAC or heating system is the air ducts. Duct cleaning is one of the best things you can do to improve your air quality, airflow and the energy efficiency of your heating and cooling unit. Even if you aren't using a furnace to heat your home, the air still has to pass through air ducts to get to you. Regularly cleaning out air ducts can totally make a difference in how well your heating and cooling system works.
Who can I call for heating system maintenance?
Brevard Cooling and Heating is here to help with all of your heating needs this winter. We are open 7 days a week and serve all of Brevard County. Need emergency HVAC repair? We can help with that too. Call us at 321-757-9008 today.
Have a specific Heating, Ventilating, & Air Conditioning related question?
Ask a Professional. We're here to help! Call anytime day or night (321) 757-9008