Back to Helpful HVAC Hints
Why is my AC Blowing Warm Air?
Posted: November 22, 2021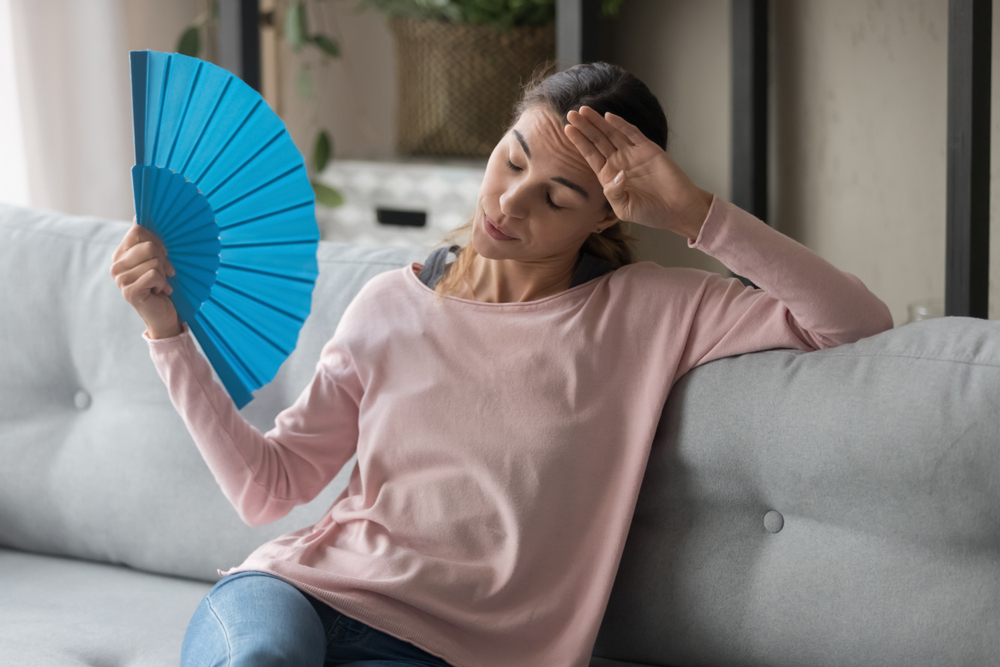 Although temperatures are slowly decreasing here in Brevard County, Florida, residents know that we still need to use our HVAC systems to keep our homes and businesses comfortable. Our units have worked hard throughout the scorching heat of summer which has caused a degree of wear and tear on the units' components. Some types of 'wear and tear' can go unnoticed until it leads to a bigger issue.
A quick system check-up at the end of summer can help identify any issues early on before they progress. Don't wait until the issue becomes greater especially if you noticed warm or hot hair coming through the vents instead of that anticipated cool and refreshing air.
Once you realize your AC is blowing warm air, the frustration can set in, we encourage you not to panic because a repair can often be completed quickly and easily by a professional. Brevard Cooling & Heating offers a team of highly skilled professional, respectful technicians ready to evaluate, diagnose and fix your unit.
Potential Reasons Your AC/HVAC is Blowing Warm Air

1. Dirty air filters - Air filters serve an important purpose, a means to trap dust pollen, dirt and other airborne contaminants that you don't want to get into your home. At times, replacing them can be overlooked, we've all been there. However, when filters are not regularly replaced and are dirty it can inhibit the air flow from the ducts through the air vents which allow the cool, clean air into the home.
We recommend replacing your air filters approximately every 30 to 45 days. Now this depends on the kind of filters you use, whether or not you have allergies or any other respiratory issues, if there are pets in the home, the size of the home and more. It can also be underestimated just how much you can reduce your monthly energy costs by replacing your air filters on a regular basis. A good tip is to make a note on the filter with the date, this makes it easier to remember when the AC filters were last changed, for future reference.

2. Low Refrigerant Levels - This can happen when your refrigerant is just running low or perhaps there is a leak somewhere in the system. If the refrigerant is just low, the air will continue to flow as usual, but the air doesn't get cooled throughout the process. Whether it's low refrigerant levels or the culprit is a leak somewhere in the system our technicians have the tools and knowledge to check the system and get to the bottom of any issues.

3. Incorrect Thermostat Settings - This issue may seem like the most obvious, however, you'd be surprised at the number of times this can be a cause! Perhaps someone else in your home 'helpfully' adjusted the settings, without your knowledge. Now, if the cause is incorrect thermostat settings, this can be easy to fix you can remedy on your own. You can make sure the setting is set to cool and hasn't accidentally been moved to heat. If you have a smart thermostat, make sure the settings are correct through your smart device and hasn't been changed. Make sure the blower fan is on 'auto' and not just 'on'. If it's just 'on', it means your system will run continually all the time, even when the system is not cooling, the fan will continue to blow air, even if it's warm air. Lastly, if your thermostat is outdated, it may be time to have it replaced.

4. Ductwork Issues - If other possible causes have been eliminated, it could be the ductwork. Cool air could be leaking out through the ductwork before it ever reaches your home and your other AC components may be working just fine. Sometimes it can be hard to tell if there's a problem in the duct work because it's a part of our AC system that we don't see. Possible causes of ductwork issues can be things like roof damage due to storms or structural problems within the roofing system, incorrect installation or replacement that may have created a gap in the duct work. Another possibility is damage done by animals/rodents, like raccoons, mice, birds, etc.
Call us today to schedule a service appointment with a technician if the HVAC system for your Brevard County, FL home is blowing warm/hot air. Although our temperatures are cooling off, we know we'll still need our homes and business to be cool and comfortable. We look forward to hearing from you, Happy Fall!
Have a specific Heating, Ventilating, & Air Conditioning related question?
Ask a Professional. We're here to help! Call anytime day or night (321) 757-9008