Back to Locations
West Melbourne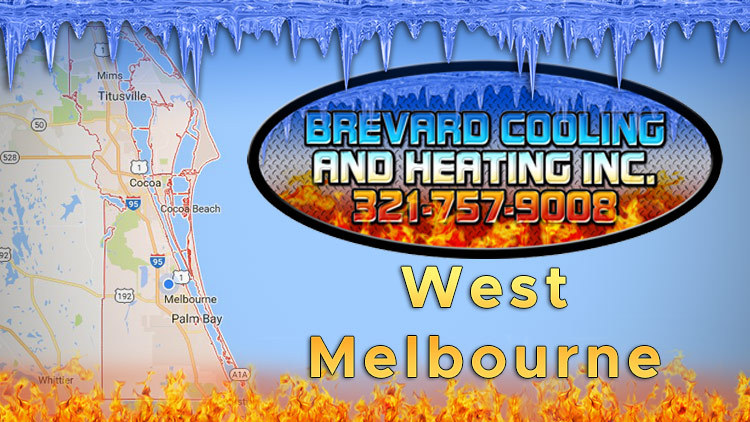 ---
Do you need help with your air conditioner, heater, or other HVAC equipment in the West Melbourne area? If so, are you concerned about the kind of person you let into your home or business? And do you want to be sure that you get great service, professional work, and a fair price? If the answer to any of these questions is "yes" then give Brevard Cooling and Heating, Inc. a call!
Brevard Cooling and Heating, Inc. is known as the go-to place for all your HVAC needs in the West Melbourne area. We have been in business for a long time, and we have worked hard to get our reputation.
We train our employees thoroughly, ensuring that each one knows what we expect in terms of professionalism and customer service. And, on top of this, we make sure that all our technicians hold the necessary licenses, certifications, and other credentials.
What's more, we take your safety and comfort very seriously: we perform a background screen and drug test on all our professionals. We want you to know that the person we send to you is serious about your safety and comfort.
In addition, we know that our customers expect quality work at a fair price. We work hard to provide this, leveraging our size to purchase HVAC equipment in bulk, and passing the savings on to our customers.
In West Melbourne, there really is only one place to go for your HVAC needs: Brevard Cooling and Heating, Inc. Give us a call today and let us come take a look. If your furnace or air conditioner needs a minor repair, we can do that. Likewise, if you need a new air conditioner or heater, we can obtain and install the correct unit to meet your needs.
Give us a call today and let's get started!