Back to Locations
Viera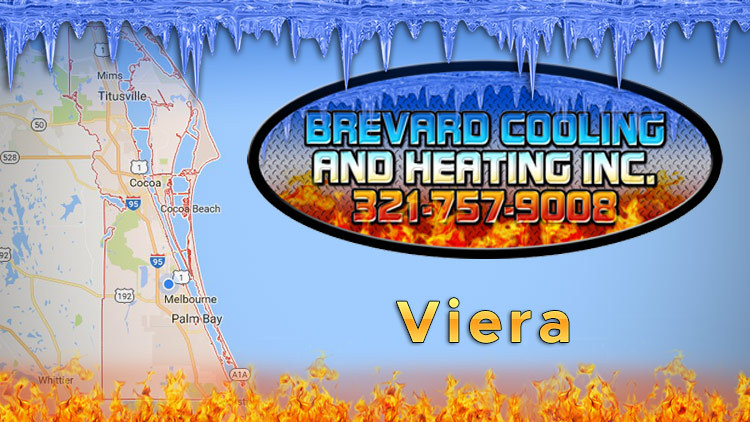 ---
If you need to have your air conditioner, furnace, or other HVAC equipment serviced, call Brevard Cooling and Heating, Inc. At Brevard Cooling and Heating, Inc., we are proud of our reputation as the leading HVAC business in Viera. We have worked a long time—we have more than 34 years of combined experience—to establish ourselves as the place to go for all your HVAC needs.
Are you concerned about who you let into your home or business? You'll be happy to know that at Brevard Cooling and Heating, Inc. we screen all our professionals before we ever let them put on the uniform. We perform a background check and drug screening to ensure that the people we send to your home or business are true professionals in every sense of the word. We do this because your safety and comfort are of utmost importance to us.
But we don't stop there. We want to ensure that our professionals are the best at what they do. To do this, we make sure our technicians have all the necessary licenses, certifications, and other credentials required by law. That way, when you need HVAC help in Viera, you'll know the person we send to you knows what he or she is doing.
If your air conditioner or heater just doesn't seem to be working the way it should, give us a call. We'll be happy to send a professional to your location to take a look. He or she will be able to quickly pinpoint the issue and either perform an immediate repair or come up with a plan for getting your HVAC system up and running again.
We'll sit down with you, go over your options, and make sure you're educated as to what will work best for you. Contact Brevard Cooling and Heating, Inc. in our Viera office today for all your HVAC needs!