Back to Locations
Cape Canaveral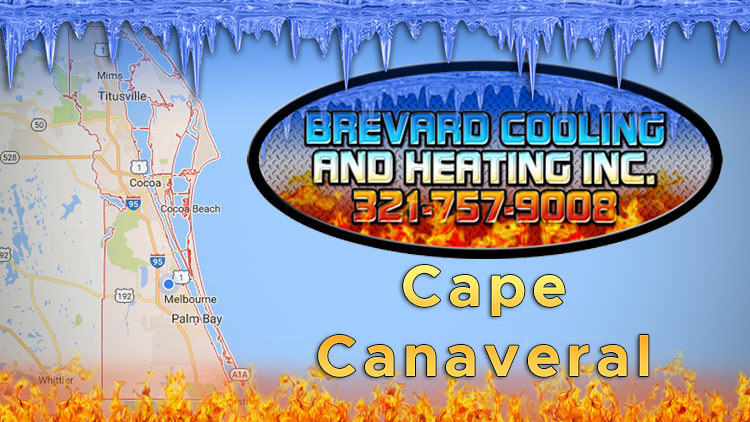 ---
If you need a quality HVAC company in the Cape Canaveral area, look no further! Brevard Cooling and Heating, Inc. is here to help you with your air conditioner, furnace, and other HVAC needs. With more than 34 years of combined experience, we know how your HVAC system works.
Whether it's a furnace that is no longer operating properly or an air conditioner that needs repairs, we are here to help. What's more, our professional technicians are friendly, competent, and fully licensed and credentialed.
You are probably a little bit cautious about just who you allow into your Cape Canaveral home or business. This is smart, but it can be frustrating when you need to have an air conditioner service call. Fortunately for you, we have already done the legwork for you to help ensure you'll be safe and comfortable: we screen all our technicians by performing background checks and drug testing. When we send a professional to your home or business, you'll know you're getting a professional in every sense of the word.
Cape Canaveral can be a hot place during the torrid summer months. If your air conditioner needs to be repaired or replaced, let us come pay you a visit. We can look over your building, evaluate your needs, and sit down and give you our suggestions.
We're happy to review everything with you and tell you why it is we're recommending the air conditioner we are. What's more, we are ready to answer all your questions to help you make an informed decision.
At Brevard Cooling and Heating, Inc., we are proud of our reputation as one of the leading HVAC businesses in Cape Canaveral. Contact us today and see for yourself why our customers have so many good things to say about us!