Back to Locations
Indian Harbour Beach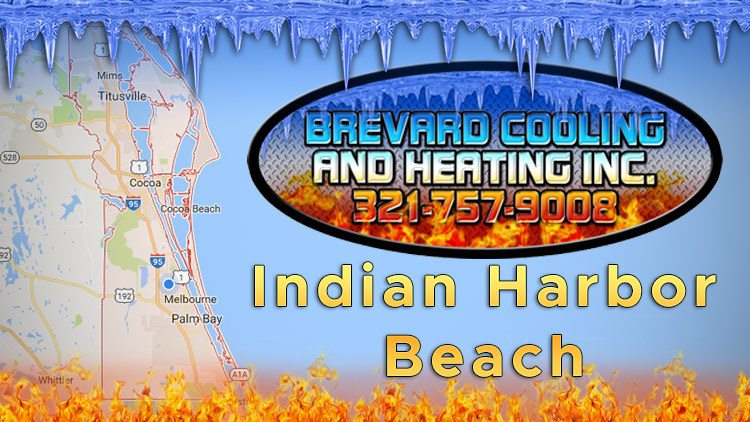 ---
Are you in need of a friendly and qualified professional HVAC technician in Indian Harbour Beach? Has your air conditioner stopped working, leaving you a sweltering mess? Do you want to contact someone for service, yet you are concerned about not getting a fair price, or wondering if the person coming into your home or business is someone you can trust?
Fortunately for you, you've come to the right place! We at Brevard Cooling and Heating, Inc. have more than 34 years of combined experience in repairing, installing, and maintaining air conditioners, furnaces, and other HVAC equipment. During that time, we have established a reputation as the best place to go for friendly, honest, and reliable service.
Before you let a technician into your Indian Harbour Beach home or business, you probably want to be sure that they are professionals in every sense of the word. You'll be happy to know that we rigorously screen all our employees, performing a background check as well as drug screening. In this way, we ensure your safety and comfort when they come into your home or business.
On top of working to ensure your safety, we ensure that our Indian Harbour Beach technicians are properly trained. Each and every one of them holds all the licenses, certifications, and other credentials required by law. We want you to know that when we send someone to you, he or she is going to get the job done right.
If your air conditioner is broken, or if you think it needs some routine maintenance, give us a call. We're here to help you out, and we look forward to making you another one of our happy and satisfied customers. Give us a call today, and tell us what your issue is. We're the leading HVAC company in Indian Harbour Beach, and we look forward to showing you why!