Back to Locations
Palm Bay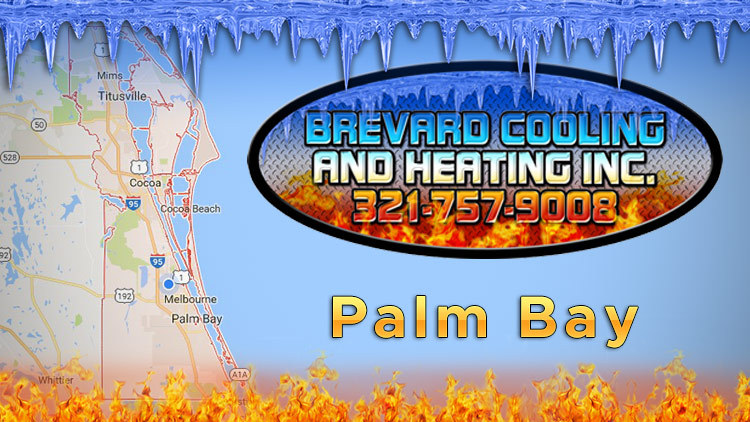 ---
If you're in Palm Bay and you need help with your air conditioner, furnace, or other HVAC equipment, there really is only one place to go: Brevard Cooling and Heating, Inc.. At Brevard Cooling and Heating, Inc. we have worked hard to establish ourselves as the go-to place for all your HVAC needs. We have more than 34 years of combined experience, and we are proud of our status as one of the industry leaders in terms of quality service and customer satisfaction.
We work hard to make sure that our Palm Bay customers are just as happy with our service as all of our previous customers were. This means we take steps to ensure customer safety, comfort, and satisfaction.
In terms of customer safety, we closely screen all of our employees, conducting a background check as well as drug testing to make sure that anyone who puts on our uniform is a professional in every sense of the word. In terms of comfort, we train our employees on the proper way to interact with our customers, working to ensure that they are professional in conduct and demeanor. Finally, in terms of customer satisfaction, we stress to all of our employees that making the customer happy is of the utmost importance.
In Palm Bay, there really is only one place for fair, friendly, and excellent HVAC service: Brevard Cooling and Heating, Inc. When you come to us, you'll never have to wonder whether you're getting a fair price, or whether we are going to actually get the job done.
Reputation is everything, and we proudly point to ours. We have been operating in Palm Bay for a long time, and we take our customer satisfaction very seriously. So give us a call today, and we'll be happy to come out and take a look at your air conditioner or furnace issues.