Back to HVAC Industry News
Brevard Cooling: Small Business Feel, Big Business Performance!
Posted: April 21, 2015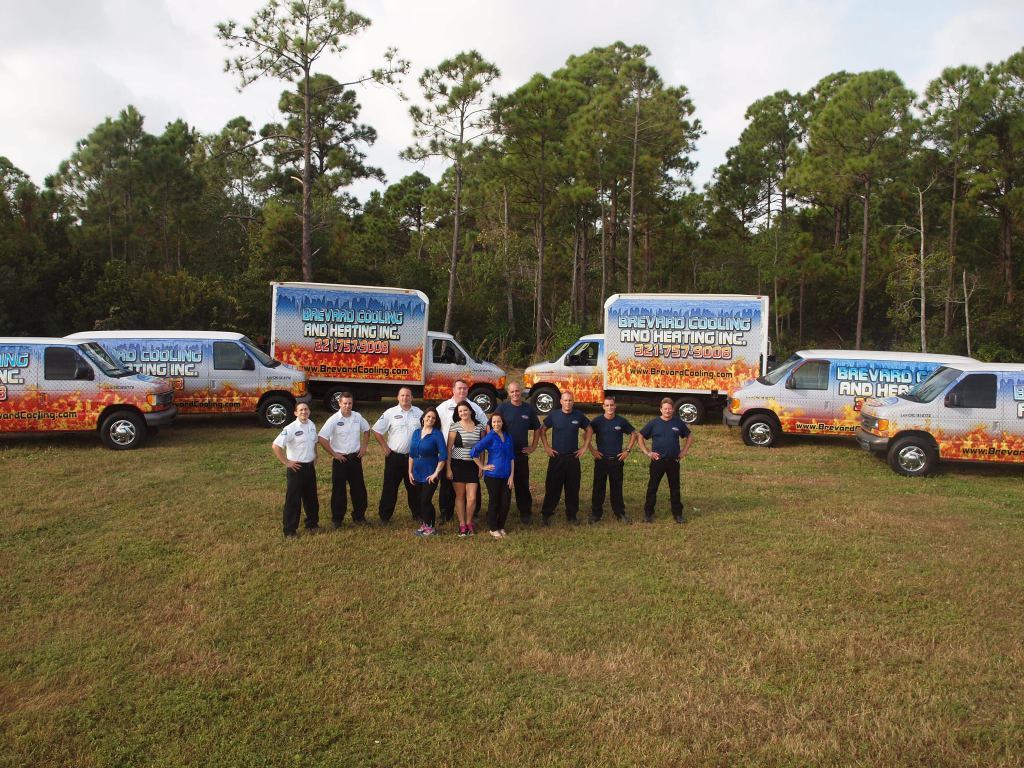 Florida's hot and humid summers stress the mental and physical state of residents throughout Brevard County. When the temperatures start to rise, you need an AC unit that answers the bell and provides cool, comforting air in your home or business. What happens with the air conditioner fails? Do you know who you'll turn to for assistance purchasing a new unit or where to find a specialist who can service your current unit with pride and professionalism?
Brevard Cooling is your neighborhood resource for all your AC repair, service, and installation needs. We're located right here in Brevard County, proudly calling this beautiful community along 72 miles of Florida coast home. Our small-business mentality is focused on providing excellent service to both residential and commercial customers, while also offering a range of products and professional services Florida residents expect from a large chain.
One County, Nine Locations
Our Brevard Cooling Corporate Headquarters is located in Rockledge, but with nine service locations in total, there is a Brevard Cooling Certified Service Technician within a short drive of your home. This means you get the service and assistance you need when you need it. Spanning from Palm Bay in the south to Titusville in the north, you'll find eight additional Brevard Cooling service centers in:
New AC Installation
If your air conditioner is installed improperly, then it won't perform optimally and you'll sweat your way through the humid Florida summers. Brevard Cooling technicians are always training to ensure they stay ahead of the curve on AC technology, to provide you with the best possible service when you have a new unit installed.
We offer units from major brands like Carrier, York, Bryant, Lennox, and Trane, to name a few. When you bring your business to Brevard Cooling, you have the opportunity to purchase energy-efficient models from major brands from a local company. We'll help you select the right unit for your home or business, and install everything from the internal unit to the ductwork that carries air throughout your residents or office.
Full Tune-Ups and System Check-Ups
Brevard Cooling offers full-system cleaning tune-ups at the lowest possible price to ensure that your air conditioner operates effectively now, and in the future as well. Our full tune-up includes evaporator coil sanitizing, air handler sanitizing, a condenser coil rinse, testing of the entire electrical system, refrigerant balancing, air-flow balancing, and a drain-line cleaning.
In between full tune-ups, you can also contact Brevard Cooling to come out and perform a quick system check-up. Much like an oil change keeps your vehicle running smoothly in the short term, our quick tune-up provides refrigerant testing, air-flow balancing, and a drain-line cleaning to prep your AC unit for peak operating season.
Repairs
There's nothing worse than feeling warm air or no air at all from your ducts when the temperatures rise and humidity sets in. Whether it's morning or night, a certified technician from Brevard Cooling can be dispatched to your location from one of our nine stores to provide AC repair 24/7.
Call Us Today For a FREE Sales,
Service or Repair Consultation
321.757.9008
Duct Work
Whether you've purchased a new unit and require all-new ducts to pump air through your home or office, or need cleaning and sanitization, Brevard Cooling specialists respond with the latest technology. Our sanitizing process uses a duct fogging machine to sanitize your entire ductwork, ensuring your breathe healthier air and help minimize the impact of allergens in your ducts.
Regular duct cleanings are also a good idea as debris such as bio-contaminants, dust mites, and bacteria. To avoid breathing in any of those nasty contaminants, Brevard Cooling conducts regular cleaning of your ductwork to keep the air in your home clean.
Brevard Cooling
When you work with Brevard Cooling, you have access to a full-service HVAC company that meets a variety of residential and commercial needs. Whatever your AC needs are, there is a certified technician or sales professional at one of the nine Brevard Cooling locations that can help. Contact us today with any questions you have, and learn more about what Brevard Cooling can do for you.
Have a specific Heating, Ventilating, & Air Conditioning related question?
Ask a Professional. We're here to help! Call anytime day or night (321) 757-9008